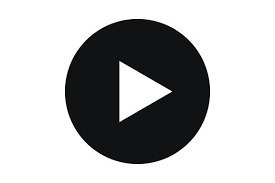 Navigate to the KMNO Manao 91.7 FM website, select LISTEN LIVE or LISTEN-ON-DEMAND, and click on the PLAY button to join us for "Catch of the Day" in real time or on demand (shows archived for seven days). Comments always welcome!

As regular readers of these posts know, I host a twice-monthly, 90-minute radio show at KMNO, Manao Radio 91.7 FM, an all-volunteer station in Wailuku. CATCH OF THE DAY focuses on new releases (and re-releases). Although the playlists skew classical, there are lots of surprises, punctuated by off-the-cuff, highly subjective commentary. My time slot is noon to 1:30 pm (Hawaiian time) the first and last Sundays of the month. Recaps of the shows appear, sometimes with considerable delay right here.
Until now, streaming has been a challenge. As of this weekend, it's a breeze. Just go to to the Manao homepage and click on "LISTEN LIVE" to join us in real time. Or click "LISTEN ON-DEMAND" whenever you like for the following seven days. The on-demand button takes you to a calendar grid. Select the desired date, and the daily schedule will drop down. Find the noon slot, labeled "PLAYLIST WITHOUT BORDERS or CATCH OF THE DAY, " click on the PLAY button, and voilà! Our theme music, from Schubert's "Trout" Quintet, should come right up!
For Sunday, June 28, I've put together an intriguing playlist opening with a track from The Quarantine Trilogy, from the multitalented Constance Hauman. We'll also sample music by Johann Jakob Froberger, Viacheslav Artyomov, Wolfgang Amadeus Mozart, hurdy-gurdy selections, rarities from Russian court opera in the 18th century, and a vocal group that goes by the name Papagena. There's a contemporary setting of a renowned Shakespeare lyric, and curiosities with the titles "If You Are a Swimmer" (how could I resist?) and ""The Women's If" (are conjunctions gendered?). Please join me and share your impressions!