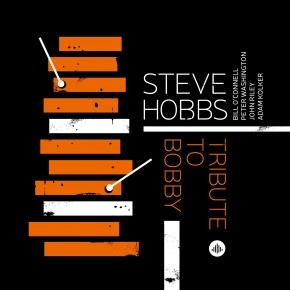 At a loss how to observe this year's rare April Fool's Day Easter Sunday, I let the chips fall where they might, starting with Tribute to Bobby, the new jazz album on the Challenge label. According to the classically trained Mexican pianist and torch singer Consuelo Velázquez, she wrote her indelible bolero "Bésame mucho" (Kiss me a lot) before she had ever been kissed, knowing only that kissing was a terrible sin. Rather than dwell on the smoldering, smothered sensuality she gave it, Steve Hobbs (marimba and vibes) and his killer wingmen—Bill O'Connell (piano), Peter Washington (bass), and John Riley (drums)—skitter from incongruous, shivery bubble-gum euphoria into nervous, ever-escalating swerves and jitters. The Bobby in question is the late vibraphone and marimba legend Bobby Hutcherson, Hobbs's longtime inspiration, mentor, and friend.

Next, we sampled Final Answer, an all-contemporary program (kind of intimidating on paper) by the San Francisco Girls Choir, led byValérie Sainte-Agathe (Orange Mountain Music). Seconded by the Kronos Quartet, the young vocalists performed "Opening: Forest," from the TV opera Vireo: The Spiritual Biography of a Witch's Accuser, music by the prolific Lisa Bielawa, who also serves as the choir's artistic director. In keeping with the title, the excerpt evokes a consciousness coming into being, perhaps a whole world. The string players have done most of the imaginative work before the singers come in, but they do their part with spooky assurance.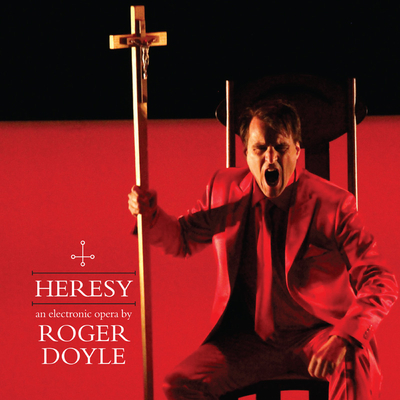 On to the electronic opera Heresy, by the Irish composer Roger Doyle. Doyle, it seems, was approached by the American impresario Eric Fraad, ex of Manhattan, now of Dublin. The conversation ran something like this. Fraad: "Write me an opera." Doyle: "'How about a space opera? Whatever that might be." Fraad: "Nah. I have a record label called Heresy. So, I'd like an opera about a heretic." They settled on Giordano Bruno, incinerated at the stake in Rome in 1600 after cutting quite a swathe through great courts of Europe. Among other blasphemies, Bruno taught that the universe was infinite, without a center. The scene from Heresy called "The Throne Room," from Act 1, unfolds in slow, dreamlike fashion, punctuated by nearly subliminal beeps and blips pointing to trouble down the line. Later in the show, we heard the Overture, of much the same description, minus narrative content. I look forward to sections under the headings "There Are Countless Suns," "The Divine Sophia," "A Material Universe," and "Death By Fire."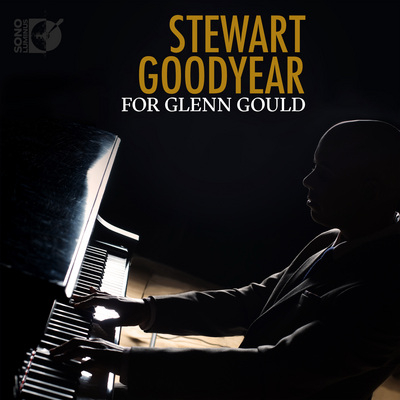 The pianist Stewart Goodyear, previously unknown to me despite his extensive discography, is just out with For Glenn Gould (Sono Luminus), a grab bag of items that interested that notoriously unorthodox keyboard genius and perfectionist of the recording studio. Goodyear's program includes three B's though not the three conventionally named in the same breath (Alban Berg supplants Beethoven), plus the Tudor polyphonist Orlando Gibbons. Like Gould before him, Goodyear plays the latter's keyboard piece "Lord Salisbury's Pavan and Galliard" on a modern concert grand. His bristling touch mimics the sprung action of historic instruments, enhanced by discreet dynamic nuance of which the historic keyboards were incapable. The sensibility seems at the same time antique and up-to-the-minute.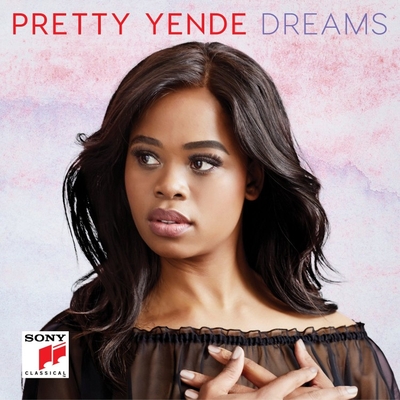 Have you heard the Cinderella story of Pretty Yende, of Piet Retief, Mpumalanga, South Africa (pop. 57, 428)? At 16, she had never so much as heard of opera. But then, on the soundtrack of a TV commercial for British Airways, the "Flower Duet," from Lakmé, came wafting into her life. A brief decade and a half later, she has taken her place in the operatic empyrean. Tracks from Bellini's masterpiece La Sonnambula(The Sleepwalker), on her new aria recital Dreams (Sony Classical), made me think I must be missing something. In the lament "Ah! Non credea mirarti" as in the jubilant "Ah! Non giunge, her sweet sound pleases, no question. It flows smoothly in long phrases and skips nimbly through the rapids. She conveys a gracious personality. But do her character's joys and sorrow tug at the heartstrings? Do they convey us, perhaps even against our will, into the depths of a wronged, fragile soul? I, for one, would have to say no. How boring it is, four decades on, to intone the name of Maria Callas as if no one in the meantime has had anything to say about her signature bel canto roles. Yet Callas does remain a touchstone. Knowing a bit of Yende's history, I have to believe she has more mesmerizing imaginative resources than the microphone has captured here.