In my recent #BLM post, I mentioned in passing the ongoing discussions about Porgy and Bess. Last week, the noted scholar Joseph Horowitz produced a roundtable under the title "Porgy and Bess and the American Experience of Race." On incendiary topics of our day—race and casting, stage make-up, cultural appropriation—the conversation was civil, collegial, informed, and enlightening.
The participants? Conrad L. Osborne, likely the finest thinker on opera the United States has ever produced and the author of Opera as Opera: The State of the Art, was on hand. Likewise the trailblazing African American tenor George Shirley, who shared the stage with divas like Birgit Nilsson and Montserrat Caballé and has a tale to tell of one's distinguished critic's implicit bias. The versatile bass-baritone Kevin Deas, whose Porgy has been hailed on at least three continents, speaks to the experience as well as the meaning of taking a knee. For historical perspective, there's "Where is my Bess?" as recorded by the great American baritone Lawrence Tibbett (1896-1960), who was white.
Click here for Joe's recap of the discussion and a link to eye-opening video highlights from the talk.
By Matthew Gurewitsch | Mon, June 15, 2020 6:29 PM | Permalink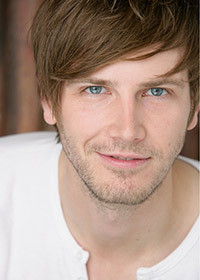 What a difference an apostrophe makes. The web page for the off-Broadway Signature Theatre Company's current Horton Foote marathon (nine plays condensed into three full-length helpings of drama requiring three separate admissions) gives the title alternately as The Orphan's Home Cycle and correctly as The Orphans' Home Cycle. The phrase originates with Marianne Moore's poem "In Distrust of Merits," which dates to 1944, as World War II was raging. "The world's an orphans' home," Moore writes in a moment of bleak epiphany, and there can be little doubt that despite his sense of humor and compassion, Foote, too, saw the orphaned state as a universal condition.
Still, there is one partly metaphorical orphan Foote cared about more than the others in his novelistic stage epic, and that is the impeccably dressed shopkeeper Horace Robedaux, patterned on his father. Horace's father dies young, a hopeless drunkard abandoned by a young wife who remarries with what some regard as unseemly haste. But although her new husband is smitten by Horace's petulant, self-deluding sister, there is no place in the new home for young Horace, who learns to fend for himself under sometimes Gothic circumstances.
Continue to full text of posting...
By Matthew Gurewitsch | Thu, August 3, 2017 5:08 PM | Permalink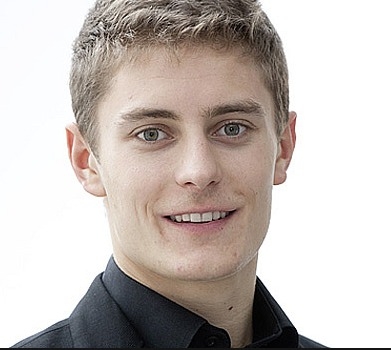 Oops. First mailing of today's piece on the young Polish countertenor Jakub Józef Orliński was a) woefully truncated, and b) lacking links. Hence the second mailing, which I hope you'll enjoy. Apologies for the glitch and any inconvenience.
By Matthew Gurewitsch | Tue, March 29, 2016 11:14 PM | Permalink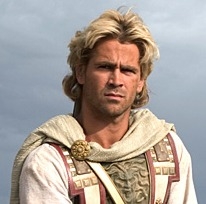 One difference between actors and other people may be the degree to which they obsess about hair. A decade ago, Colin Farrell speculated that the blond mane visited on him in Oliver Stone's Alexander torpedoed the whole movie. Farrell's dark, wavy locks in the current Saving Mr. Banks struck me as off, too, though forgettably so. The do people remember from that one would be the tight perm worn by Emma Thompson.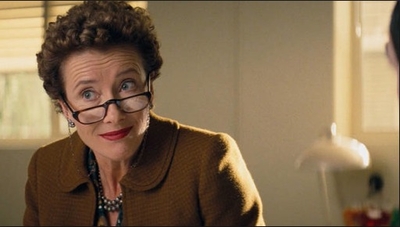 "People would bleat in the streets as I went by!," the actress has said. "I didn't have sex for six months." At least audiences were spared the sight of her Mrs. P. L. Travers in curlers—an embarrassment Bradley Cooper, in American Hustle, managed to mine for comic gold.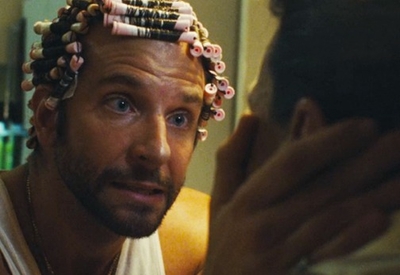 A page in Helen Mirren's autobiography In the Frame: My Life in Words and Pictures mourns the memory of "a terrific wig, made at great expense out of hair that is extremely difficult to get hold of: pure, unbleached, very long, fine white-blonde hair." Mirren wore it as Titania in Elijah Moshinsky's production of A Midsummer Night's Dream for the BBC. "A work of art," she calls it. "It made my performance." That it was later cut and dyed dark brown for another production—"a terrible act of vandalism"—fills Mirren with outrage to this day. Did the Franz Liszt pageboy John Malkovich sported on Broadway in Lanford Wilson's Burn This meet the same fate?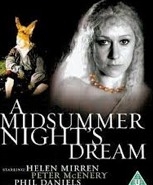 Hair rears its head in the current Vanity Fair cover story on Amy Adams, "Hollywood's Red-Hot Winter Wondergirl."(On the cover of Vogue last month, it was Jessica Chastain who was "RED HOT," "burn[ing] up Hollywood. But I digress.) The VF contributing editor Nell Scovell has just been parsing the semiotics of Adams's breasts in American Hustle ("sort of laissez-faire") and Her ("buried deep inside a pastel-peach sweater over a white shirt buttoned to the top") when she turns north.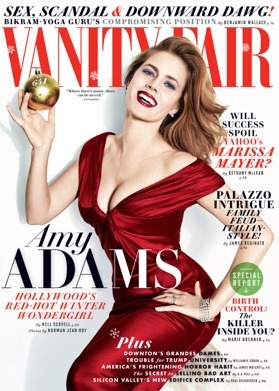 As for Adams's hair [in Her], Russell wanted long, loose curls and the natural color darkened. Jonze called for tighter curls and a blondish hue to contrast with Rooney Mara.
Last spring, Laura Linney gave a speech at the Women in Film awards dinner and mused on the ceaseless discussions concerning her hair. "Producers, all male, would shake their heads in dismay and send me back to the colorist … with their very specific and helpful straight-man vocabulary of 'more' blond or 'less' blond," she said.
Adams considers this and agrees: "I don't think I've had a discussion of hair color with a female producer." Then she remembers one exception—Julie & Julia. "[Director] Nora [Ephron] had some ideas. I basically had her hair in Julie & Julia, let's be honest."
Pausing at the feminist critique, I wondered: Are men (or just straight men?) really so clueless about the shades of women's hair? And are women—whether performers or their confidantes—in the main really so blasé?
By way of reply, my mind went back to the American diva Beverly Sills, whose artistry as an actress and virtuosity as a musician were faces of a single coin. In 1997, for the bicentennial of the bel canto master Gaetano Donizetti, the French magazine Opéra International sent me to speak with Sills, supreme among the pioneers of the Donizetti revival of recent decades. She had just been telling me her childhood impressions of Lily Pons, the reigning Lucia di Lammermoor of a previous generation. Pons looked the part, Sills admitted, and she weighed just 90 pounds. But Pons was uninvolved. Quoth Sills: "There was no blood in her white satin nightie."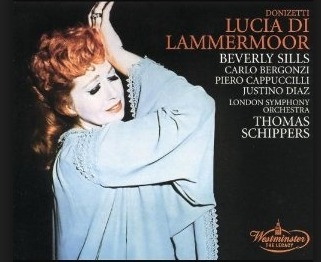 When I suggested that Pons could not have been much of a role model for her, Sills replied: "No. I started with a clean slate. I worked a great deal with Gigi Capobianco, the wife of Tito Capobianco, who was my director. The first thing Gigi asked me was, How old is Lucia? What does she look like?' Did you ever see women with hair that's a kind of halo? Hair that's curly, that goes its own way? You can't tame it, and it doesn't have symmetry? My hair was like that then, and I thought it was right for Lucia, almost a reflection of her character. So the first thing I said was I wanted to play Lucia with my own hair."
By Matthew Gurewitsch | Mon, January 13, 2014 10:10 PM | Permalink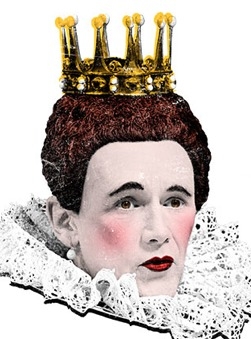 "Are you a comedian?" When the Olivia of Mark Rylance, who is a law unto himself, asked the question of Samuel Barnett's Viola in Twelfth Night last week, I thought he was tweaking the text. I have known the play since my teens, taught it at Harvard, and seen it over the decades in more productions than I can list. And the situation as such was thoroughly familiar. Intrigued by an importunate pageboy (in truth a shipwrecked maiden in disguise), Olivia speculates that he might be an actor. But a comedian? The transcendent Shakespeare's Globe production, now previewing on Broadway for a November 15 opening, mimics Elizabethan conventions, yet the twinkle in Rylance's eye gave the word a fizzy contemporary spin. Olivia was not asking whether "Cesario" played roles for a living. She was asking if his job was to tell jokes.
Reality check: according to the online concordance at OpenSource Shakespeare, the word comedian appears in Shakespeare just once. Here.
*
A few evenings later, in Julie Taymor's inaugural Midsummer Night's Dream for the new, permanent home of Theater for a New Audience, the Rude Mechanicals were discussing their forthcoming production of Pyramus and Thisby. "But there's a problem," one of them said. "that is, to bring the moonlight into a chamber; for,
you know, Pyramus and Thisby meet by moonlight."
A problem, forsooth? In Shakespeare?
Reality check: according to the online concordance at OpenSource Shakespeare, the word does not appear in Shakespeare at all. In the authentic text, the line in question begins, "But there is two hard things," the other being to bring a wall into the chamber.
By Matthew Gurewitsch | Tue, November 5, 2013 8:42 AM | Permalink
Some divas want to grab all the glory. Cecilia Bartoli tries to share, but she can't help herself. In her latest recording, as Norma, Vincenzo Bellini's errant Druid high priestess, she sings the music, as it were, in flaming colors, while the rest of the cast sings in black and white. The others show us their characters in two dimensions, while hers comes before us in the round. They play roles. She lives every moment.
From the start of her career, Bartoli has examined potential repertoire choices in light of exhaustive textual and historical scholarship. For her Norma, Maurizio Biondi and Riccardo Minasi have prepared a new critical edition, conducted here by Giovanni Antonini, with the period band Orchestra La Scintilla, longtime partners of Bartoli's, in the pit. Liner notes summarize the editors' findings, broadly consistent with our evolving understanding of bel canto in its time: voices were lighter, concert pitch was lower and so on.
We are reminded, too, that while the contemporary public thinks of Norma as a soprano role, the reigning Normas of Bellini's day were Giuditta Pasta (the first of them all) and Maria Malibran, who in ours would be classified as mezzo sopranos. Bartoli has consistently billed herself as a mezzo soprano even when skyrocketing past the top F of Mozart's Queen of the Night, and Norma's notes are easily within her compass. What gives her possession of the role is not her range but a mastery of her instrument and an imaginative spontaneity that never fail her. Best of all, she anchors the marmoreal rhetoric of Felice Romani's libretto in the visceral reality of the moment. For her, high style is second nature. It exceeds her power to fade into the background.
An illustration, if I may, from the first-act finale. Norma has just found out that Pollione, the Roman father of the two children she has borne in secret, has now worked his wiles on the junior priestess Adalgisa. In a first surge of emotion, Norma turns to Adalgisa, denouncing Pollione for the scoundrel he is ("Oh! Di qual sei tu vittima"). To have fallen into his clutches, Norma says, is a fate worse than death. Next Adalgisa picks up Norma's melody, expressing her bewilderment. The final reprise is Pollione's, as he attempts to save face ("Norma! De' tuoi rimproveri") against Norma's barrage of her ferocious interjections.
Three characters, three identical stanzas, three clashing points of view: the formal setup is thoroughly conventional, with analogues from before Handel to Verdi and beyond. But what is the purpose of the convention? At a mindless level, it never hurts to let the carousel take an extra spin; folks who tap their toes to the music will sit back and enjoy the ride as long as it lasts. Put another way, time stops as we zoom in for a series of close-ups; ideally, but this is a lot to ask, each stanza will quiver with the particular character's unique emotions.
In Bartoli's performance, the action neither goes in circles nor stops in its tracks. It keeps moving forward, steadily tracking the fever chart of Norma. And why is it that attention never drifts? In the beginning, of course, because Norma has the exciting new melody all to herself, but that is not all. If historic divas of renown have given Norma's opening stanza a charge of stern, icy fury, Bartoli has quite different ideas. Pacing herself at a breathless clip (though her singing is not breathless at all), she strikes a curiously wistful note. Compassion for Adalgisa's heartache is bleeding into Norma's own. In Adalgisa's stanza, which is often cut, Sumi Jo spins a silver thread of sheer cluelessness as Bartoli marks time in dark, muttered harmonies, gathering her forces. And when John Osborn's lyrical Pollione chimes in, Bartoli springs like a tigress. His protestations pale in the face of her blistering abuse.
Really: could Bellini have wanted it any other way?
By Matthew Gurewitsch | Fri, June 28, 2013 11:23 PM | Permalink
At the invitation of the Honolulu Star-Advertiser, I recently spent a solid week thinking and writing about the Maui Film Festival, a five-night extravaganza much the starrier for its principal screening room under the open sky. My brief was to report, not to review. Two stories were lined up for the newspaper's print edition. In addition, there were seven blog posts on honolulupulse.com, plus a flurry of tweeted notes and snaps @mg1228. Several filmmakers with plenty to say for themselves were on hand, as was the much-celebrated Jessica Chastain, recipient of the festival's Nova Award. Of 51 full-length and short features and documentaries, I attended three full-length features ("Middleton," Joss Whedon's "Much Ado About Nothing," "Short Term 12"), one full-length documentary ("More Than Honey"), one memorable short documentary ("Cavedigger"), and a clutch of shorts instantly forgotten. My brief was to report, not to review. Still, one sees things and has opinions.
Starting today, my reports, interviews, and commentary will be appearing here on beyondcriticism.com, spread (as originally) over the space of seven days. As circumstances dictate, introductory notes or afterthoughts may be added as we roll along.
By Matthew Gurewitsch | Wed, June 19, 2013 8:45 PM | Permalink
"Short Term 12″: It's a 10.
It never hurts to have friends in the house. The Maui Film Festival drew a good crowd at the Castle Theater for "Short Term 12" on Sunday at the awkward hour of 6 p.m.
In an introduction before the house lights went dark, Suki Halevi, director of development at Akaku Maui Community Television, mentioned that the filmmaker Destin Cretton, who was born and raised on the island, had also taken his first steps as a cameraman and producer with the station. No wonder then if a sizable cheering section gave him something very like a hero's welcome.
That was as nothing, though, to the ovation that followed the film. In lieu of an official Q-&-A, Cretton met with the public in the courtyard afterward. Viewers — by no means only old friends —crowded to ask questions, to thank him, to express their deeply stirred emotions.
"Short Term 12" takes place in an adolescent foster-care facility where staffers barely into their 20s with plenty of baggage of their own look after teenagers at high risk. "You're not here to be their therapist, you're not here to be their friend," says Grace, one of the supervisors, when a new guy joins the staff. "You're here to keep them safe." (Quoted from memory, with apologies in case of any slippage.)
Over the course of the action, Grace proves the best kind of friend to more than one shattered young person, but she needs friends, too, and the beauty of the story is that she finds them. Patience, generosity, humor, empathy, a trust in others as well as a willingness to shed one's own defensive armor: these are a few of the qualities it takes to perform the miracles we witness in this humane, quietly extraordinary film.
As screenwriter and director, Cretton knows his world from the inside out; he spent two years working in such a home himself. As noted in the festival program, his short film on the same topic won the Sundance Jury Prize in 2009. Here, as it were, is the Big Picture: It arrived on Maui crowned with both the Grand Jury and the Audience Award in the narrative-feature category from this year's South by Southwest Conferences and Festivals, but no theatrical-release date for Cretton's home state.
"Like us on Facebook!," Cretton urged well-wishers after the screening. "Our distributors need to know that people here want to see the movie."
Chivo Ching-Johnson, a producer at Akaku, remembers when Cretton first showed up at the station in the mid 1990s, eager to learn about filmmaking.
"He learned his basic skills here and got certified, which allowed him to take out equipment from our lending library," Ching-Johnson said earlier today. "I met him in church when he was still a kid, and we've remained close friends ever since.
"And you know, the neatest thing about Destin is that he has remained the most humble and low-key person I've ever known, completely unpretentious. He loves his craft. But what's at his core is ethics, kindness, and a sense of morality."
The film was shot in California, and in an overt sense nothing there is nothing remotely Hawaiian in it — no tropical color, no island music—yet in the big heart and the light touch, could it be the aloha spirit coming through?
On the evidence of "Short Term 12," Cretton has a golden touch in casting. Brie Larson, decorated with the festival's Rising Star award at the Celestial Cinema Sunday night and consequently unable to attend the screening of her own film at the Castle, is pitch-perfect, both strong and vulnerable, as Grace. But then, she is seasoned beyond her years.
John Gallagher Jr., who broke out in the HBO series "The Newsroom," is likewise pitch-perfect as the patient, undemanding father of her unborn child. Kaitlyn Dever, another young talent long accustomed to the camera, takes the breath away as the troubled Jayden; you will not forget her fable of the octopus and the shark.
But others without previous credits — Alex Calloway as the red-headed Sammy, who lies in bed for days gathering his forces for superhero escapes; Keith Stanfield as Marcus, on the brink of the grown-up world — are unforgettable, too.
According to the copywriter for the Maui Film Festival's online program notes, "The handheld camera work and unsentimental direction give the feeling that this is a documentary, not a drama."
I respectfully disagree. Absolutely nothing about the film felt "documentary" to me. Never was there a sense of the "reality" show, the hidden camera, the accidental, reductive epiphany ("Aha!") that just happened to turn up on film. It begins by indirection — one of Grace's colleagues breaks the ice with a newcomer by telling a particularly embarrassing story on himself — and for quite a while Cretton leaves it to the viewer to sort out where we might be going.
The characters enter obliquely, with their cares and their masks and their secrets. In time, the major players emerge from the background, but the lesser characters are people, too: there are no cartoons, no grotesques, no types. The arcs are clean and sure.
The incomparable Anton Chekhov told stories this way in prose and in plays. The incomparable Satyajit Ray told stories this way on film. It's the way of masters.
By Matthew Gurewitsch | Mon, June 17, 2013 10:01 PM | Permalink
Saturday, June 15, was Jessica Chastain's time to shine at the Celestial Cinema. (For the Maui Film Festival's tribute in prose, click here). Clips from "Zero Dark Thirty," "The Help," "The Tree of Life," and "Take Shelter" gave ample evidence of Chastain's emotional transparency, her fearlessness, and her range. A charming conversation with E! Entertainment's Marc Malkin followed.
The chemistry between them was palpable. He elicited stories she had evidently told him before, well worth sharing, such as the one about attending her first Oscar show with her grandmother.
"Seeing everything through her eyes, watching her watching me, that made the whole experience so much greater than the nomination itself," Chastain said.
Malkin's promise that he would get Chastain to sing went unfulfilled, however. And pro that she is, she kept mum about Chris Nolan's top-secret sci-fi project "Interstellar," revealing merely that the script had been hand-delivered to her by courier while she was on the set in remote Ireland, filming Strindberg's blistering classic "Miss Julie" with Ingmar Bergman's longtime muse Liv Ullman.
(The courier waited two hours while Chastain read, and then took the script back.)
Before the show, Chastain stopped in on the terrace at Gannon's to pose for photographers and take questions from local scribes. With her slender figure, her poise and her ponytail, she might have passed for one of the ballet students I used to see at Lincoln Center on their way to class at the School of American Ballet. In fact, she is an alumna of the drama division of the Juilliard School, a no-less-illustrious sister institution on the same campus.
From her conversation with a colleague, I overheard there's little time in her life for anything but acting.
"Is there anything but work?" she asked — adding the afterthought that she liked to cook and garden. Another scribe wanted to know if she was enjoying Maui, and she ticked off excursions on zipline and helicopter, as well as explorations around Hana.
As someone who for decades before moving to Hawaii followed Juilliard's drama classes closely, I was curious about the transition from school to the club of the legends of her profession: Al Pacino, for whom she played the title role of Oscar Wilde's dancing princess Salome, onstage and then in the movies; Vanessa Redgrave, her mother-in-law in the Ralph Fiennes film adaptation of Shakespeare's "Coriolanus"; and the perennial enfant terrible Peter Sellars in a poorly received touring show of Shakespeare's "Othello."
How intimidating was all that?
"Al Pacino really helped me, actually," Chastain replied. "I was really scared about how to work with the camera, and then got cast in the stage production of 'Salome.' That was comfortable for me. I had spent my life up to that point doing theater.
"Then Al decided to do the film, and I got to see how he changed from one medium to the other. That helped me bridge the great divide. It made it all more manageable."
Hollywood has a way of pushing serious actors into franchise movies, which is good for their bank accounts but seldom helps them to grow as artists. I wondered how Chastain viewed this dynamic.
"I'm open to a franchise project," she said. "To me, the choice is all about the character. I ask myself: Is this a role I've played before? What's difficult about franchise properties is that they want you to sign on for three movies. I have to see the scripts, I have to feel the connection.
"I've said that I'd love to be in a James Bond movie, or a Marvel movie. But it has to be really exciting. Something I've never done before. Something I can sink my teeth into."
(Later in the evening, Chastain told Malkin that she didn't want to be a "personality actor" before adding, "not that there's anything wrong with that.")
She has often said that she's not afraid of making mistakes. But what is a mistake when it's all about the journey?
"For me it's okay to make a mistake," she said, deflecting just a little. "I try to be gentle with myself. I try to put myself in position where I can fail. I try to take roles that are different from anything I've played, so that I'm going into uncharted territory. I don't know if I can do it!
"I'm easier on myself than perhaps I used to be. Because now I realize that whenever I do something that didn't quite hit the mark, I need to ask: What have I learned? How am I better for having done this?"
Last year, Chastain appeared on "Time" magazine's list of the world's 100 most influential people. The citation was written by non other than the actor Gary Oldman, a nonpareil chameleon. He called Chastain formidable, italicizing the word because he meant it to be understood in its French meaning, which he went on to gloss in eloquent detail.
I wondered, did she know him?
"That was insane," Chastain said. "I had met Gary on a red carpet at the Palm Beach festival, and he was so nice to me about my work. Afterwards I burst into tears. I was so shocked that he had seen it. I didn't realize he'd be writing about me until the text was online and someone showed it to me.
"It was a moment I'll always remember. I remember seeing his films ever since I wanted to be an actor. And Gary Oldman was the kind of actor I always wanted to be."
P.S. In her public conversation with Malkin, Chastain mentioned that she had always done poorly in school but that she had been a very imaginative child. Maybe those things help explain her determination never to repeat herself. Yet like great artists in other media (literature, the fine arts), great actors often have a kind of watermark that always shows through. Chastain's reel of clips suggested that hers is an oceanic reserve of barely contained emotion always on the verge of flooding over. The emotions vary (and sometimes we may not know what they are at all), but the fullness and intensity do not.
By Matthew Gurewitsch | Sat, June 15, 2013 9:55 PM | Permalink
Aloha from the lawn of the Wailea Beach Marriott Resort and Spa, where at 2:30 p.m. Saturday, June 14, the Maui Film Festival wrapped up four back-to-back filmmaker panels. I attended the sessions on short films, "sea changes" (challenges in the evolving world of movie making) and on maintaining a sense of fun. Attendance throughout hovered around 30 people.
After the panel on shorts, someone from the floor asked why don't we see more of them. Various answers were offered, most having to do with business models. It's more lucrative for movie theaters to show previews of coming attractions, right? Makes sense.
But isn't another factor that audiences don't go to a theater just to see a short subject, or even a program of shorts? Wouldn't the challenge really be to create demand for your particular product, rather than look for coattails to ride on? In the age of social networking, that job—like the job of making a film in the first place—should be getting a lot easier.
Smart pricing could help. Everyone knows that you can watch all the free stuff you want on YouTube, and some of it is pure gold. But who wants to sift through all the chaff? I would love it if I could break up a long day on my laptop with a quick movie. Offer me something that looks good for $2.99, and I'd click. How about an opt-in mailing list by filmmakers with short films on their hands? Send out your teasers and pray that you go viral.
It could happen for "Cavedigger," which screens at noon Sunday, June 16, Castle Theater. Directed by Jeffrey Karoff, the film documents outsider artist Ra Paulette, who makes caves on commission for sometimes-grouchy clients in northern New Mexico, who pay him at about $15 an hour. He does all the work the hard way. He makes what Karoff calls masterpieces, but more often than not, the customers call the whole thing off. Artistic differences.
Michelangelo took direction, one says, so why shouldn't this guy? But things could be looking up. Jeff Bezos, of Amazon.com, has taken an interest in Paulette. Watch, and be way ahead of the curve.
A sea change. Mary Lambert, the director of "Fishing Pono: Living in Harmony with the Sea," filmed on Molokai, opened her comments with musings on the phrase itself, reminding listeners that it comes from Ariel's mysterious song in "The Tempest," Shakespeare's sublime fable of guilt, loss, and forgiveness.
"It's a song about death and transformation," Lambert said. "And I wanted to make a film that would transform the way we look at the ocean, the way we think of resources and planet. Sounds bit ambitious, but that's what has to happen.
"We can't think of planet as an infinite place that can absorb all our trash and greenhouse gases and attacks by commercial fishing industry. So that's what I was trying to do! A few little things!"
When a film student asked how to get funding to get a project off the ground, Joseph Levy, who directed the food documentary "Spinning Plates," had this advice: "Don't start by asking for something. Go out and shoot on your own dime, and cut a three-minute trailer."
The final panel ran under the heading, "Had enough of 'Heavyosity'?" What the panelists share is a comic perspective on serious subjects.
"Comedy is a serious thing, and a painful thing to do," said the effervescent Mexican filmmaker Alaleine Cal y Mayor, whose Maui Film Festival entry is called "The Boy Who Smells Like Fish." "It takes sweat, tears, grey hair…"
The medical condition the film describes really exists. (It's called trimethylaminuria.) It's rare, and it's not dangerous to your health, but psychologically its effect can be devastating. According to Cal y Mayor, it often triggers suicide.
Her goal, she added, isn't to tell viewers what to think, who to like.
"The film is a comedy. It's about acceptance."
Josh Greenbaum, director of "The Short Game," spoke about the seven-year-old world-championship golfers who are the subject of his film.
"Seven-year-olds have a funny point of view," he said. Point and match.
A big theme of the evolving conversation was storytelling. What is storytelling today, anyway?, the moderator Rick Chatenever asked. The "Short Game" gang spoke of the built-in suspense of competition — "Who's gonna win?"
Thomas Wiewandt, director of "Desert Dreams: Celebrating Five Season in the Sonoran Desert," talked about what I would call implicit storytelling rather than imposed storytelling. For starters, he said that dominant modes of nature documentaries turn him off.
"Tooth-and-claw programming," he called it. "It's as if your story isn't violent and it isn't bloody, it isn't worth telling."
His objective, he said, was to tell the true story. You can't direct animals, he noted, but that didn't mean you never take them out of the natural environment, hoping they'll do what you know they do.
"I want to give people the feeling of seeing through the eyes of a child. Where no one is telling you what to think. You just go with it."
On the subject of unpredictability, Cal y Mayor had this to say: "I don't like surprises. I have my shot list ready a year and a half before. But when you're working with your actors, they bring new elements that make your work more rich. And I learned to embrace that."
And if you happened to be wondering about that word "heavyosity," Adam Rodgers, the director of the R-rated comedy "Middleton," identified it as a coinage of Woody Allen's, from "Annie Hall." (When Shelley Duvall said a concert was heavy, Allen asked whether it achieved … Fill in the blank.)
And if you happen to be wondering about that R-rating for "Middleton," Rodgers gave away the secret. Andy Garcia and Vera Farmiga, as parents accompanying their kids on a college-admission tour, go wandering off by themselves, find students smoking marijuana in a dorm room, and join them.
"So that got us an R. Same as 'Django Unchained.'"
*
P.S. Now that I've seen "Cavedigger," I recommend it highly. Wonderful story, wonderfully told, in arresting images.
One more thing. Adam Rodgers has weighed in with a correction. Scratch Shelley Duvall. The term "heavyosity" actually occurs when Annie (Diane Keaton) and Alvy (Woody Allen) discover a spider in her bathroom and are arguing who will kill it. All the same, Alvy's question does refer to a (rock) concert. Here it is in context:
ALVY
Hey, what is this? What? Did you go to a rock concert?
ANNIE
Yeah.
ALVY
Oh, yeah, really? Really? How-how'd you like it? Was it-was it, I mean, did it ... was it heavy? Did it achieve total heavy-ocity? Or was it, uh...
ANNIE
It was just great!
Now that that's off my chest...
By Matthew Gurewitsch | Fri, June 14, 2013 9:51 PM | Permalink