This recap runs from the first Sunday in October 2019 to the fourth Sunday of the new decade—four months averaging a fraction over one show each, rather than the regulation two. For that and other reasons, I've been experimenting with the playlists to get more new releases on the air—which can entail jumping to more speculative conclusions on sketchier evidence. So, I put my faith in satori, the flash of Zen enlightenment I recently learned the word for while watching "Jeopardy! The Greatest of All Time" (ありがとうございました, Ken Jennings-sama).
Overall, the quality has been astonishing, with very few disappointments. But if it's just peaks you want rather than the tour d'horizon, here's are some places to start:
Tribute to Jessye Norman (all of it)
Jonas in Vienna
Luka Šulić's Vivaldi
Louis Debargue's Scarlatti
Margaret Batjer's Vasks
María Huld Markan Sigfúsdóttir, Oceans
Songs by Johann Vesque von Püttlingen
Cecilia Bartoli, Farinelli
Igor Levit, Complete Beethoven Piano Sonatas
· From the Vivaldi Edition on the Naïve label, stellar violin concerti from Alessandro Tampieri, stellar cello concerti from Christophe Coin
· Muti's "Babi Yar"
· Libera's Christmas carols
*
Ave atque vale! – A Jessye Norman memorial in two parts, and a tribute to Giya Kancheli.

October 6, 2019
My personal introductions to Jessye Norman, diva of divas, and to the Georgian composer Giya Kancheli, if such be needed, may be found by clicking on their names. If it's just the fact you want, Wikipedia is the ticket.
*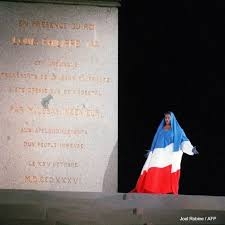 Partly for convenience, but not only for convenience, we pieced our Jessye Norman playlist together from tracks on YouTube. In many cases, the audio track alone says it all; the video on the clips marked with an asterisk enhances one's experience exponentially. Who, one wonders, could have pulled off Julie Taylor's hieratic inscenation of
Oedipus
with such persuasion? What other Carmen has surrendered so sensually to the sheer pleasure of singing the Seguidilla? Who on the planet could have filled her shoes in Paris at the Bicentennial of the French Revolution? To say nothing of the charm, wit, and down-to-earth sublimity Jessye found drew from the songs of her people... By all means, follow the links.
A Tribute to Jessye Norman, beginning
Rodgers: Falling in Love with Love (From "The Boys from Syracuse")
*Oedipus Rex – Nonn' erubescite, reges
*Jessye Norman + Kathleen Battle "Scandalize My Name"
*Jessye Norman sings Carmen – Seguidilla – Près des ramparts de Séville
*
In memoriam, Giya Kancheli
Title track from Abii ne viderem (ECM New Series, 1995)
Kim Kashkashian, Stuttgarter Kammerorchester, Dennis Russell Davies, conductor
A flinty, enigmatic, yet mesmerizing meditation—not, in truth, the best choice for airplay on account of the extreme dynamic contrasts.
*
A Tribute to Jessye Norman, conclusion
Gestillte Sehnsucht," Op. 91, Johannes Brahms
"Der Tod und das Mädchen," Franz Schubert
from 'Des Knaben Wunderhorn" – Urlicht
*He's Got the Whole World in his Hand
Damien Sneed, Pianist – 2016 Atlanta Music Festival, Nov. 2016
*
Stick around! We saved the best for last!

November 3, 2019
Free America ! Early Songs of Resistance and Rebellion (Harmonia Mundi, 2019)
The Boston Camerata, Anne Azéma
Bunker Hill
False are the men of high degree
Rise Columbia!
Subtle patina, meticulous musicianship, but where's the fighting spirit?
*
Elgar: Falstaff (Orchid Classics, 2019)
Andrew Constantine, BBC National Orchestra, Timonthy West, Samuel West
Dream Interlude
Come, sir, which men shall I have?
Falstaff's march
Dead-in-the-water dramatic readings by the Wests, father and son)--interpolated at the behest of the conductor--merely dilute the musical story-telling. Happily, the package includes an extra disc that's just the music.
*
Potential Differences (New Focus Recordings, 2019)
Dither [electronic guitar quartet]
Eve Beglarian, The Garden of Cyrus
For six minutes that could be six hours, nothing keeps happening, punchily. It feels so good when it stops.
*
Monteverdi: L'incoronazione di Poppea (Harmonia Mundi, 2019)
William Christie,Les Arts Florissants
Sonya Yoncheva, Kate Lindsey, Dominique Visse
Signor, deh, non partire
Speranza tu mi vai
Pur ti miro
Please, Poppea, I want some more. Yoncheva's bland, faceless Poppea simply does not fill the bill.
*
Sun Rings (Nonesuch, 2019)
Kronos Quartet, Volti [chorus]
Sun Rings Overture
Welcome to zero-G, with crosstalk and static.
Jonas Kaufmann: Wien (Sony Classical, 2019)
Vienna Philharmonic, Ádám Fischer
Johann Strauss II, "Komm in die Gondel," from Eine Nacht in Venedig
Peter Kreuder, "Sag beim Abschied leise 'Servus'"
Georg Kreisler, "Der Tod, das muss ein Wiener sein"
Remember that Jonas cut his teeth as Romberg's Student Prince in Heidelberg. This man knows how to sell as song, and if it's got some sting to it, so much the better.
*
Surprises galore

December 1, 2019
Jennifer Koh: Limitless (Cedille 2019)
· Tyshawn Sorey, In memoriam Muhal Abrams
With Tyshawn Sorey, glockenspiel
This album—two well-filled CDs' worth—showcases the endlessly investigative violinist Jennifer Koh in duets with composers. This one sounded to me like the Three Kings processing towards the mangers on Quaaludes. (It's very, very restful.)
*
Patrick Cassidy: The Mass (Supertrain 2018)
London Symphony Orchestra, London Voices, Vivica Genaux, Matthew Long, Ben Parry & Roderick Elms
· Credo in spiritum sanctum
A lovely tenor solo, new-penned yet of decidedly Victorian cut, handsomely projected by Matthew Long.
*
My Outstretched Hand (Supertrain 2019)
Chorissima of the San Francisco Girls Chorus
· Aaron Jay Kernis, Remembering the Sea: Movement 2
A screechfest for the chorus tapers down into an exquisite solo, asparkle with a dusting of bells.
*
Angèle Dubeau & La Pietà: Pulsations (Analekta 2019)
· Alex Baronowski, Margot
Dubeau's fiddle dances to entrancing effect, before going on to tell wordless yet highly communicative stories, intercut with commentaries of the same description.
*
Souvenirs of Spain and Italy (Cedille 2019)
Sharon Isbin, Pacifica Quartet
· Joaquín Turina, La Oración del Torero, Op. 34 (arr. for String Quartet)
Before entering the ring, a bull-fighter stops to pray, in duly fragrant, Iberian submission. A lovely interlude, though Isbin's much-admired guitar sits this one out.
*
Vivaldi: The Four Seasons (Sony Classical 2019)
Luka Šulić, Archi dell'Accademia di Santa Cecilia
· "Winter" concerto
TKO. Who has ever dispatched Vivaldi's gamesome poetry with such expressionist flamboyance? Yet it's still Vivaldi, no doubt about it.
*
Daniel Lippel, guitar: Mirrored Spaces (New Focus 2019)
· Orianna Webb/Daniel Lippel, Mirrored Spaces, I. Refracted
Music for the end of the day: gentle, discreet, the next best thing to white-noise maker.
*
Edward Thomas: Anna Christie (Broadway Records 2019)
Novus NY, Julian Wachner, cond.
· Act 1, Scene 1: Anna Enters
Remember Garbo? "Gimme a whisky, ginger ale on the side, and don't be stingy, baby!" Edward Thomas's is more redolent of Broadway (see the label!) than of Puccini, who would have known just what to do with this (remember Il Tabarro?), but this excerpt is intriguing, though Melanie Long's Anna is much too wholesome.
*
Carr-Petrova Duo: Novel Voices (Melos 2019)
Mieczsław Weinberg: Sonata for Clarinet and Piano, Op. 28 (arranged for viola by J. Adler)
· III. Adagio
Championed, to no avail, by Dmitri Shostakovich, Weinberg's music is beginning to gain currency. This arresting movement conjures up a nightclub pianist pounding the ivories in a noisy speakeasy. Hymnic passages follow, with a segue into penetrating gloom. Fascinating stuff.
*
Philip Glass: The Fall of the House of Usher (OMM 2019)
Wolf Trap Opera, Inscape Chamber Orchestra
· Prologue
He lost me at hello.
*
Baroque and beyond, way beyond

December 29, 2019
Scarlatti: 52 Sonatas (Sony Classical, 2019)
Louis Debargue
· Sonata in E major K206 (L 257)
A hot, young competition phenom was shopping for something else when he happened upon the 11-volume edition of Domenico Scarlatti's sonatas, and the rest is history. Though Debarge isn't shy about using the pedal, his touch evokes the plucked strings of a harpsichord. His phrasing is articulate yet never mechanical, graced with a certain wayward air. More, please!
*
Philip Glass: Venezuelan Elegy (OMM, 2019)
James Strauss, flute; Camerata Simón Bolívar, Alfonso Lopéz Ch(ollet?)
From "Orphée Suite for Flute, Strings and Percussion, arranged by James Strauss)
· Orphée's Bedroom
· Journey to the Underworld
Glass at his most poetic. The flute solo evokes Gluck, for good reason. Wondrous strokes of gongs and kettledrums.
*
Wei Luo (Decca Gold, 2019)
Rodion Shedrin, Two Polyphonic Pieces
· No. 1: Two-part invention
· No. 2: Basso ostinato
Born in 1932, Rodion Shchedrin goes in for splashy colors and high energy that have served his popularity well. These exercises in baroque form seem a strange but winning departure. Like Debargue, Wei Luo has a springy touch. The second number is ballet for heavyweight ("It's got a beat! You can stomp to it!"). Interspersed note repetitions blast through like Morse code.
Christopher Stark: Seasonal Music (Bridge, 2019)
This is Not a Story (2017), for clarinet, cello, piano and electronics
Scott Andrews, clarinet; Calyx Piano Trio
· Inner Dialogue with Bells
· Sorting Out Beethoven
· Cecilia Sings the Music in Her Heart; Captain Leighton Bids Farewell
With all due respect, this is music that tells stories, very mysterious ones.
*
The Enlightened Trumpet (Sony Classical, 2019)
Paul Merkelo, Oxford Philharmonic Orchestra, Marios Papadopoulos
Leopold Mozart, Concerto in D Major for Trumpet, 2 Horns and Strings
· Andante
· Allegro Moderato
Stellar playing in the service of nothing much.
*
Jalbert, Bach, Pärt, & Vasks : music for violin and orchestra (BIS 2019)
Margaret Batjer, violin ; Los Angeles Chamber Orchestra, Jeffrey Kahane (cond.)
· Vasks, Lonely Angel
Affecting, poetic, luminously played.
*
Concurrence (Sono Luminus, 2019)
Icelandic Symphony Orchestra
· María Huld Markan Sigfúsdóttir, Oceans
A spacious and hypnotic piece, filled with stillnesses as sudden as its great surges and "sighs" that sweep through the whole orchestra. Wondrous passages for a single soaring violin over a basses trending lower and lower, amid episodes that hover in the midrange and then take off in quick, equal steps.
*
Roaring into the Twenties

January 5, 2020
Johann Vesque von Püttlingen (Bayer Records, 2016)
Lothar Blum, tenor; Tobias Krampen, piano
· Frühlingsblüten (Heine)
· Des Waldes Kapellmeister (Heine)
· Eisenbahnen (Pratobevera)
Six years younger than Schubert (whom he knew), Vesque von Püttlingen outlived Schubert by better than half a century—long enough to write a song complaining of the coming of the railroads, which had already devastated the landscape to the point that you could no longer take a walk in the country without getting showered by sparks. That song is the third on our list; the other two, to verse of Heine that is equal parts extravagant, ironic, mercurial, and impassioned, capture the poet's moods with wonderful sprezzatura.
A word or two about the composer. Born in a palace in West Galicia in 1803, Vesque was brought to Vienna by his parents the following year and never left. He grew up to be, on the one hand, an jurist and civil servant of consequence and, on the other, a prolific and internationally connected composer, in which capacity he often styled himself J. Hoven. His half dozen operas, four of which were successfully staged at Vienna's popular and prestigious Kärtnertortheater; I can find no trace of modern performances. His string quartets (about 20 in number) are likewise neglected. He also wrote some 300 songs, which rarely surface. Nearly 20 years ago, the tenor Markus Schäfer and the pianist Christian de Bruyn issued a fascinating recording of Hoven's cycle Die Heimkehr, all 88 songs' worth, on three CDs (Signum). I wish other artists would take up the challenge.
*
Vivaldi: Concerti per violino VII "Per il castello" (Naïve, 2019)
Alessandro Tampieri, Accademia Bizantina, Ottavio Dantone (cond.)
Concerto RV 389 in B minor
· Allegro poco
· Largo
· Allegro
A performance brimming with fantasy, intelligence, and refinement.
*
New York Rising (New Hudson Saxophon Quartet, 2019)
New Hudson Saxophon Quartet
Aaron Copland (arr. Paul Cohen), Suite from Our Town (1939)
· The Story of Our Town
· Conversation at the Soda Fountain
· The Resting-Place on the Hill
The saxophones, in their soprano, alto, tenor, and bass registers, make a splendid noise, but these are not the composer's very finest minutes. The first two tracks register as background music minus the foreground; the third starts out on a remarkably assertive note, soon to start meandering.
Pauline Kim Harris : Heroine (Sono Luminus, 2019)
· Track 4 – [final track from] Ambient Chaconne, "a reimagining of the Chaconne from the Partita in D minor (BWV 1004) by J.S. Bach. Composed by Pauline Kim Harris (violin) and Spencer Topel (sound designer, installation artist).
Static, darkly luminous, there but not going anywhere. The homage runs roughly twice the length of the original. Truth to tell, I hear no Bach in the final 12 minutes.*
*
Christopher Anderson-Bazzoli: Continent's End (Delos, 2019)
Buffy Baggott, mezzo-soprano; Kevin Korth, piano
· Natural Music
· Continent's End
Stolid, earnest.
*
Christmas Carols with Libera (Libera 2019)
· I Saw Three Ships
Jubilation and bounce from a remarkable boys' choir from London.
*
Vivaldi: Concerti per violoncello III (Naïve 2019)
Christophe Coin, L'Onda Armonica
Concerto per violoncello RV 415 in G major
· Allegro
· Siciliana
· Alla breve
More prime Vivaldi from another headliner with technique, personality, and imagination to burn.
*
Shostakovich Symphony 13 ("Babi Yar") (CSO - Resound, 2019)
Alexey Tikhomirov, bass; Riccardo Muti, Chicago Symphony Orchestra & Chorus
· II. Humor: Allegretto
Unfettered, carnivalesque—a performance of Dionysian impact.
*
Christmas Carols with Libera (Libera, 2019)
· What Child Is This (Greensleeves)
*
Bartoli's Farinelli, Levit's Beethoven

January 26, 2020
Cecilia Bartoli: Farinelli (Decca, 2019)
Il Giardino Armonico, Giovanni Antonini
· Hasse: Morte col fiero aspetto
· Porpora: Alto Giove
Meditations on immortality, the first sung in character as Cleopatra, hurling lightning bolts, the second as Acis, addressing Jove on the threshold of the empyrean. Out of this world.
*
Nicola Benedetti: Wynton Marsalis (Decca, 2019)
Philadelphia Orchestra, Cristian Măcelaru
· "Hootenanny," 4th movement of Marsalis's Violin Concerto in D.
A wild ride—nothing "Kumbaya" about it. The industrial-stength danse infernale hat tapers down to to a hushed finish Benedetti especially memorable in a skittery, grand-scale internal cadenza.
*
Igor Levit: Complete Beethoven Sonatas (Sony, 2019)
· Allegro con brio , first momevent of Piano Sonata No. 21 ("Waldstein"
Motor skills, color sense, transparency, rhythmic freedom all off the charts. The complete piano sonatas, all 32 of them, fill a box with nine CDs. Clear my calendar for the next three days!
*
Rachel Barton Pine: Dvořák/Khachaturian Violin Concertos (Avie, 2019)
Royal Scottish Orchestra, Teddy Abrams
· Allegro ma non troppo, first movement of Dvořák's Violin Concerto in A minor, op. 53
In the current context, a noncompetitive performance, solid as it is.
*
Two by Andrew Waggoner
Quantum Memoir (Bridge, 2019)
Seattle Modern Orchestra, Julia Tai Coin, L'Onda Armonica
· Slower (Solitary: remembering) , third movement of the Concerto for Violin (2010, rev. 2013), - Michael Lim, soloist
Lark Quartet: A Farewell Celebration (Bridge, 2019)
· Ce morceau de tissu for 2 quartets (with the original Lark Quartet)
First impression of a composer new to me: gesture, drama, and melody take second place to atmosphere and texture (see title of the double quartet). Waggoner weaves tapestries, paints fields, takes no journeys.