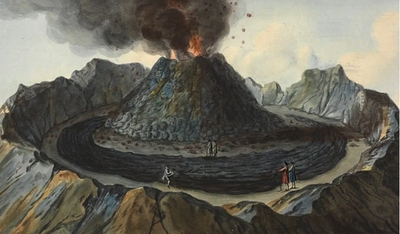 When Rodion Shchedrin likened Giya Kancheli's music to Vesuvius in slow motion, he was talking about other things.
From epic Chausson to miniatures scarcely two minutes a piece from
Simple Music,
an anthology by the late
Giya Kancheli
, who hailed from Georgia but settled in Belgium. According to his fellow composer Rodion Shchedrin, the austere spiritual compositions for which Kancheli is best known unfold "like Vesuvius in slow motion."
Simple Music
, on the other hand, assembles bits and pieces from his voluminous output for theater and film. It seems the composer himself arranged 33 such items for piano (a nod to Beethoven's
Diabelli Variations
, also 33 in number, though not simple at all). Then came
Jenny Lin, piano,
and
Guy Klucevsek, accordion,
to arrange them again
.
We heard themes from Brecht's
Mother Courage and Her Children
, which brought to mind the teddy bears having their picnic; Beckett's
Waiting for Godot
, reminiscent of the Shakers' "Simple Gifts"; and Shakespeare's
Twelfth Night
, fit for Tom and Jerry. Wonderful stuff, and we'll have more.