What we played, what I thought.
Palimpsest (Avie, 2019)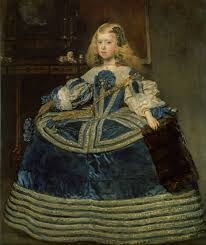 Mika Stoltzman, marimba; Richard Stolzman, clarinet
Ravel, Pavane pour une infante défunte
Zorn, Palimpsest
The Ravel, originally for piano though probably best known in the composer's characteristically sophisticated orchestration, feels incongruously tangy. The Zorn is a flyaway piece, darting off in many directions. You might suppose that the mismatched timbre and action of the instruments--the clarinet lean and piercing, the marimba metallic and expansive--would suit the contradictory rhetoric of the piece, but to these ears, nothing added up.
*
Untethered/The Song Cycles of Valerie Saalbach (True Capture 2019)
Eylse Anne Kakacek, soprano; Christopher Fecteau, piano
Behold the Archer's Skill, from Journey of Desire
Going to Heaven!, from The Poems of Emily Dickinson
VII, from Catarina to Camoes
Arty, colorless, one song indistinguishable from the next.
*
Charles Gounod: Faust (version 1859) (Palazzetto Bru Zane 2019)
Les Talents Lyriques, Flemish Radio Choir, Christophe Rousset
A l'étude, ô mon maître
Adieu, mon bon frère
Un rat plus poltron que brave
Who knew that Faust, the quintessential French grand opera, was originally conceived as an opéra comique, with spoken dialogue? The three principal discarded number from the early version are fetching, in a naïve Singspiel mode. But dramatically, the first two are not compelling--minor characters keep saying goodbye (yes, but they don't go, as G&S might have remarked). As for the third, it's a sardonic solo for Méphistophélès that preaches the same gospel he spouts in the Song of the Golden Calf, minus about 90% of the panache.
*
Ben Goldberg, Orphic Machine (BAG Production Records/The Royal Potato Company 2015)
The Inferential Poem
How To Do Things With Tears
Cool, relaxed, after-hours meanderings of bluesy, infectious charm. Loved the text of the first track, half sung, half spoken by Carla Kihlstedt with imperturbable poise: "if we see william blake if we see william blake in a vision but william blake does not see us that's a fiction that's a fiction but if william blake sees us in return that is either a natural or eschatological situation..." Yes, I guess it must be.
*
An American Song Album (Pentatone 2019)
Melody Moore, Bradley Moore
Kathy's Aria: "Chips, darling, it's started," From Gordon Getty, Goodbye, Mr. Chips
III. St. Ita's Vision, from Hermit Songs, by Samuel Barber
Melody Moore's bright, metallic instrument makes an ultimately winning case for Getty's conversational yet stilted idiom. Strange to say, a pregnant wife's vision of conjugal love that endures beyond her imminent death in childbirth (and beyond the second marriage of the surviving spouse) dovetails with Barber's better-known account of saintly love for the infant Jesus.
*
Louis Karchin, Jane Eyre (Naxos, 2019)
Jennifer Zetlan, Ryan MacPherson, Orchestra of the League of Composers, Louis Karchin cond..
Dropping into an unfamiliar opera in medias res is risky business, but in this case, the vivid dialogue and orchestral fabric exerted their hold at once. I'm seriously curious to hear the rest.
*
The Edge of Silence, Works for Voice by György Kurtág (Avie, 2019)
Susan Narucki, soprano
A twilight in winter recollected
A miniature song cycle in Hungarian, perplexing yet arresting, calligraphy for the ear.