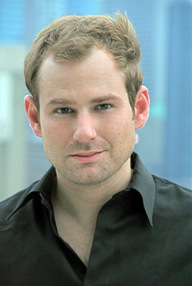 The venerable Shubert Theatre, with its Venetian façade, 90-plus-year history of classic musicals that includes Pal Joey, Kiss Me, Kate, Can-Can, A Little Night Music, A Chorus Line (the Big One, with 6.137 performances), and Spamalot, has audiences cheering the new show Memphis. Here's a company synopsis of the story, said to be based on true events:
He's a young, white radio DJ named Huey Calhoun (Chad Kimball), whose love of music transcends race lines and airwaves. She's a black singer named Felicia Farrell (Montego Glover), whose career is on the rise, but who can't break out of segregated clubs. When the two collaborate, her soulful music reaches radio audiences everywhere, and the Golden Era of early rock 'n' roll takes flight. But as things start to heat up, whether the world is really ready for their music - or their love - is put to the test.
If you're scenting a fairy tale, you're not wrong. Memphis faces harsh realities with a graceful touch, the story is well told with old-fashioned knowhow, and the cast top to bottom has heart and talent to burn. But if one performance lifts this plane into the sky, it's Chad Kimball's, as Huey. A Seattle native, a musical-theater graduate of Boston Conservatory, and the owner of a website (chadkimball.com) to which he devotes little attention, Kimball took a Greyhound bus from Boston to New York in 1999 and got to work. He has seen action as Stephen Sondheim's cow Milky White (Into the Woods, 2003), off Broadway as Marcel Proust (My Life With Albertine, 2003), and in the back-to-back jukebox misses as a member of the ensemble in Good Vibrations and as John Lennon in Lennon (both 2005). After three years in Los Angeles, he's back in a role he was born to play.
On the airwaves, Huey crows like Peter Pan. What's that signature holler of his, again?
It's "Hockadoo!"
Other characters in the show keep asking, "Is it dirty?" Well, is it?
It sounds a little dirty, but no. It's a shout of excitement and optimism.
You have this accent in the play that isn't so much regional as musical, with a lilt all its own and a twang like rubber bands. Where did it come from?
I don't really know! I grew up in Seattle, but I'm in love with the Southern sensibility and have visited the South several times. Sometimes you just get a sense of who a character is and how he speaks. This accent just opened up for me and fell out on stage the first time we did the show. I remember picking up the script and just going. Sometimes it takes much longer. I get nervous when people from Tennessee or Arkansas come to the show. But it's really reassuring when they ask, "What part of the South do you come from?"
Huey's first big number is called "The Music of My Soul." What's the music of Chad's soul?
Gosh. Right now, I've purchased an LP player. I thought that would be appropriate. I've been buying random records from street vendors all over the city, one by one. Right now, I'm listening to Teddy Wilson, the jazz great. I can't name a lot of song titles and writers or bands, but I know a lot of songs.
What does it take to do two shows a day?
That's something I'm still trying to figure out. I've got my rituals. I get up at 9:00, go to the gym, eat, do a show, eat some more. I can't sleep or my voice goes to sleep. It's pretty much a marathon, two shows a day. But I drink a couple of ice coffees. I won't lie, I love my caffeine.
What do you do on your day off?
Oh goodness. It's been so hectic lately, between doing a show and getting the word out there. We have a day off, but we spend a lot of time doing press or charity events. Last week we recorded our album on our day off. Yesterday was a real day off, and I went to Ikea to buy some shelves. Right now, all my books are on the floor.
You've played Marcel Proust and the back half of a cow, and it was in the latter part that some magazine called you one of the 100 most something people in the country? Could you fill in the blanks?
The whole cow! The magazine was Entertainment Weekly, and I got listed as one of the 100 most creative people in entertainment. My Dad said, "Don't get a big head about being in this magazine," and I said, "Dad! I'm a cow." I wasn't hired as the cow. I was hired as an offstage cover, basically a standby, for Jack and Rapunzel's Prince. I went on in those roles, so I got to sing "Giants In the Sky" and "Agony." But my heart was with the cow. She was sweet.
What's the worst review you ever got?
Oh gosh, that would have to be… I don't even remember. I've been in some clunkers. I don't know if anyone has ever picked me out and slammed me. But Good Vibrations got panned across the board. More than that, people used to compare it to other shows that opened afterwards, and they'd say "It's not as bad as…"
And what's the best review you've ever gotten?
There was a review about Memphis that said… The way she wrote it… Gosh. I'm going to try and find it. Ah, here it is! The way she said it was… Ah, maybe not… Something about me tearing a fragile piece of earth… I thought that was really cool. There's something in Huey that's so organic. That growing, that tearing up that bit of earth… That was really nice to hear.
I guess you don't memorize your notices.
I read them. You do want to know that you're touching other people, and that what you're doing is coming across. But then you forget.
Who's your #1 fan?
Oh, my Mom!
From being the #1 media sensation in Memphis, Huey has a chance to go national, and he blows it. Last time we see him at the microphone, he's spinning platters for a radio station nobody listens to. Is Memphis a sad play or a happy play?
It's a little bit of both. Huey's not your debonair matinee idol. He's more of an Everyman, an everyday Joe with a dream. He messes things up left and right, and ultimately messes up his life. Who doesn't do that at some point? I think that makes him attractive to people. And don't forget the finale: Don't let anybody steal your rock 'n' roll!
For schedule, tickets, and other information, visit memphisthemusical.com.