I have an item in today's Air Mail about Sam Ezersky, a puzzle editor for the New York Times, and his daily brain-teaser Letter Boxed. Much as I like Wordle and love Spelling Bee (which Ezersky edits), the open-ended, kaleidoscopic Letter Boxed is my puzzle passion. For those who would like to see how one might go about solving it, here's a real example. The rules are simple. String letters into words, always moving from one side of the box to another. To begin a new word, start with the first letter of the last word.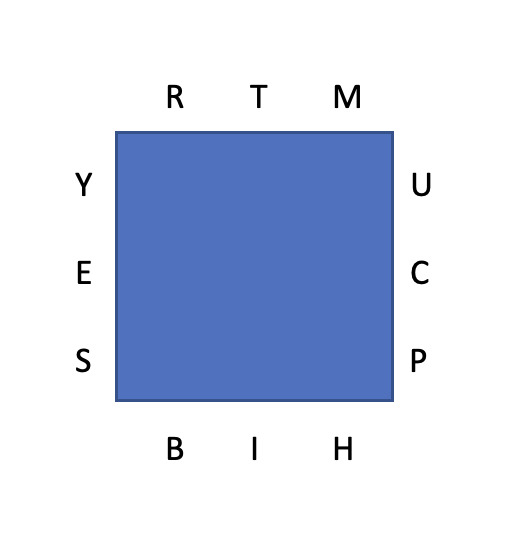 OK, let's crack this.
My first stab: ETCH – HYPE – EMBERS – SUITE. Four words! Par.
Next try: IMPERIUM – MYTHS – SCRUB. Three words! Broke par! Keep trying. And do we get bragging rights for IMPERIUM?
Next: PIECRUST – THUMB, Y left over. Crumbs.
Next shot: BUMPER – RHYTHMICS. Two words! Yes!
Ezersky's answer the next morning: SUBSCRIPT – THYME. Nice! Much prettier answer than mine.
But which of these do you like better? FORTIETH – HYDRANGEA* or FEDORA – ANYTHING? DINGO - OLFACTORY or CARYATID – DRAGONFLY*? You say tomato, I say tomahto. (Starred answers are my own.) Some two-word answers look good, some just don't. SOLIPSISTS – SPHAGNUM*, anyone? Boo.
---
The Letter Boxed reproduced in Air Mail is a par 5. It ran on March 28, 2023.
Spoiler alert! Ezersky's morning-after solution was: