Herewith my comments on our final show of the year. The playlist is available on Apple music.
Top picks
E pluribus unum (Navona 2020)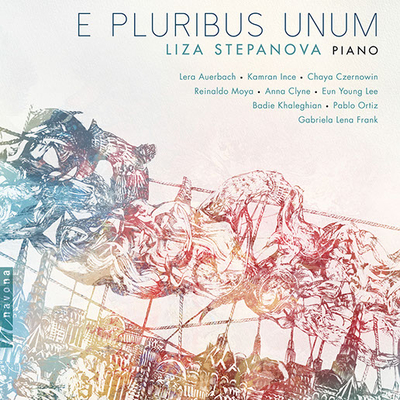 Liza Stepanova, piano
Gabriela Lena Frank, Karnavalito No. 1
Lera Auerbach, Images from Childhood, No. 5, An Old Photograph from the Grandparents' Childhood
A wide-ranging program of Americana with which we are insufficiently familiar. The Frank is dense, rumbling, anarchic; the Auerbach touches the misty chord of a music box or perhaps the Sugar Plum Fairy. Liza Stepanova enters both composers' worlds as if born to them.
*
The Singing Guitar (Delos 2020)
Conspirare; Craig Hella Johnson, music director
Reena Esmail, While the Guitar
Lauren McAllister, Tim O'Brien, Dann Coakwell, Conspirare, Los Angeles Guitar Quartet & Craig Hella Johnson
Craig Hella Johnson, The Song That I Came to Sing
Conspirare, Douglas Harvey (cello) & Craig Hella Johnson
Okay, here's the concept: a program of new choral music accompanied by guitar. Founded in Austin, Texas by Craig Hella Johnson, the vocal ensemble goes by the name Conspirare, and their principal orders of business here are multi-movement works by the fashionable Nico Muhly and Kile Smith, whose star is on the rise. Our listening time, however, went to the brief bookends of the album. To open, the Indian-American Reena Esmail calls on the Los Angeles Guitar Quartet to simulate India's sitar and challenges Western-trained voices in consort to ripple melismatically like silken pennants in the wind. The aphoristic, aptly chosen text derives from Hafiz, known to fame as the supreme poet of Persia. As the composer of the finale, Johnson likewise has India atmosphere on his mind. What is more, he overrides his own agenda, dismissing the guitars in favor of a solo cello and silencing all but the treble voices of the chorus. Set to disillusioned verse of Rabindranath Tagore, "The Song I Came To Sing" bids a poignant farewell.
*
Anna Clyne: Mythologies (Avie 2020)
BBC Symphony Orchestra
Marin Alsop, conductor
She's quite the conjuror, Anna Clyne, and what she conjures here from the getgo is celluloid turbulence, roiling like the sea, searing like sheet lightning. For color and movement and a sense of the dramatic, she invites comparison with a John Williams, say, or an Erich Korngold, the founding father of movie music. What's missing is the spark of melody that catches fire in the imagination and burns itself into the imagination. Still, this "Masquerade" thrills while it lasts.
And there was more...
English Songs à la française (Bridge 2020)
Tyler Duncan, baritone; Erika Switzer, piano
Poulenc, Fancy (Shakespeare)
Saint-Saëns, Cherry-Tree Farm (Lennard)
Gounod, Maid of Athens (Gounod)
The French have made no secret of their yen for Shakespeare and Poe, but who knew that top-flight French composers have from time to time felt drawn to English verse? Tyler Duncan and Erika Switzer—a duo encouraged in their early days by that paragon of recitalists, the Dutch soprano Elly Ameling—open a window into this obscure corner of the repertoire. Hélas, agreeable as they were, the lovingly presented excerpts we heard evoked nothing so much as the epitaph of John Keats, whose name, you'll recall, was "writ in water."
*
American Heritage (Zoho Classix 2020)
Jeni Slotchiver, piano
Florence B. Price, Dances in the Canebreaks
I. Nimble Feet
II. Tropical Noon
III. Silk Hat and Walking Cane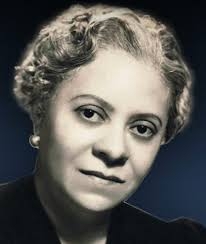 Florence B. Price (1887-1953) is much on our mind these days as one of America's classical composers cheated by gender or race of a fair shot. But was she? In 1933, the Chicago Symphony, if you please, introduced her prize-winning Symphony No. 1 in E minor, the year after it was completed, establishing her place in the history books; never before had a major orchestra performed a Black woman's music. Three further symphonies would follow. In a spirit the great Antonín Dvořák would surely have applauded, Price drew inspiration from the songs and the spirituals of her native Deep South. She composed prolifically, she was honored as a teacher, and her work continued to be performed widely by artists including the trail-blazing Marian Anderson. In short, though long neglected in death, Price can scarcely be said to have been overlooked in her lifetime. Now a rising tide of interest in Black composers is lifting her boat, along with many others. Jeni Slotchiver's wide-ranging program gives a goodly number of those voices a welcome hearing. Price's trio of elegant salon pieces evoke Scott Joplin, George Gershwin, and other popular tunesmiths of like vintage. In Slotchiver's performance, the pizzazz baked into the writing registers register chiefly as unfulfilled potential.
*
Beethoven: The Complete Sonatas for Piano & Violin on Historic Instruments (4 CD's, Albany Records 2020)
Jerilyn Jorgensen, violin; Cullan Bryant, piano
Sonata No. 9 in A Major, Op. 47 "Kreutzer": II. Andante con Variazioni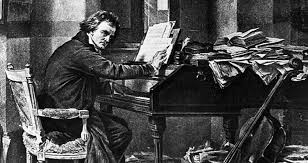 "What Beethoven wanted from pianos," says the composer's recent biographer Jan Swafford, "was he wanted from everything, was more: more robust build, more fullness of sound, a bigger range of volume, a wider range of notes. As soon as new notes were added to either end of the keyboard, he used them, making them necessary to anyone wanting to play his work. From early on, piano makers asked for Beethoven's opinion, and they listened to what he said." Is it cricket, therefore, to conclude that chasing down instruments Beethoven played or could have played is a fool's errand? Having no choice, he wrote for the pianos of the present (as long as he could still hear them). But what he heard in his imagination were the possible pianos of the future, and who is to say that they have come into being even now? Judge of these issues as we may, the violinist Jerilyn Jorgensen and the pianist Cullan Bryant have made it their business to explore the expressive potential of instruments available to Beethoven over the course of his career. While Jorgenson contents herself with a single historic violin and bow, Cullen sits down at no fewer than five different keyboards, each with its own mechanical and acoustical characteristics. As a nonspecialist hoping to appreciate what the artists are up to, you'd require an extended series of concert and lecture-demonstrations. Heard in isolation from the extravagant outer movements, the "Kreutzer" Sonata's theme-and-variations section understandably registers as subdued—certainly that's the impression you'll get from Jorgenson and Cullen's lucid, sensitively scaled chamber performance, which pleases but does not intrigue.
*
Troubled Waters (Métier 2020)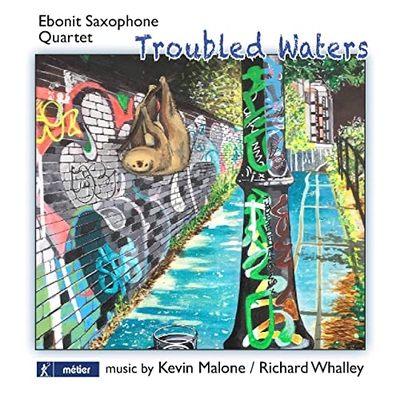 Ebonit Saxophone Quartet
Richard Whalley: When the World's on Fire
Kevin Malone: When the World's on Fire (Version for Saxophone Quartet)
Contrasting fantasias on a 19th-century folksong best remembered from Woody Guthrie's adaptation, "This Land Is Your Land, This Land Is My Land," each take crosscut with a different Ivesian mix of musical reminiscences, from C-&-W to Joni Mitchell. Good stuff.
*
And with a few extra minutes to spare, we pulled Louis Armstrong out of a hat to play us off with "I Double-Dare You," hardly his signature tune but a peppy gem. Hauʻoli makahiki hou, everybody! May 2021 be very different.