Sometimes you get lucky, and sometimes you really get lucky. This was one of those days.
The playlist is archived at Apple Music https://music.apple.com/us/playlist/kmno-cod-20-1129/pl.u-EdAVVK3sNy0q1
Top picks
Rachmaninoff & Barber Cello Sonatas (Delos 2020)
Jonah Kim, cello; Sean Kennard, piano
Rachmaninoff, Sonata for Piano and Violoncello Op. 19: II: Allegro scherzando
Barber, Sonata for Violoncello and Piano, op. 6, II. Adagio, Presto, di nuovo Adagio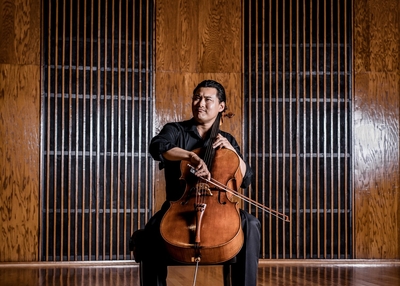 The cellist Jonah Kim, whose lower register evokes the lordly buzz of the double bass.
According to the liner notes, Jonah Kim and Sean Kennard have been making music together since meeting as teenagers at the Curtis Institute of Music, in Philadelphia. Having worked their way all the way through the piano-cello canon, they have now put great care into the program for this, their debut recording. The Rachmaninoff was the music with which their collaboration first took flight; the Barber took shape under the wing of Kim's teacher Orlando Cole, who gave the premiere with the composer at the keyboard.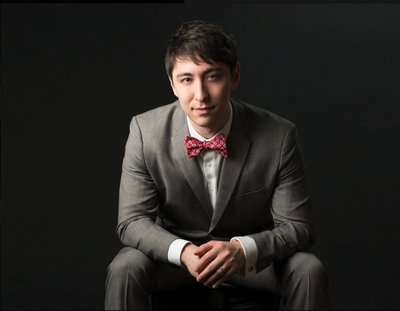 Sean Kennard's touch on the keyboard is as lucid as it is energized.
Our excerpts both bore the stamp of mastery; Kim and Kennard flew through the impetuous Rachmaninoff with equal measures of heroic abandon and lofty grace. The tripartite Barber sang its songs of yearning with a rich yet never sobbing legato. Kim's grandeur in the lower register evokes the lordly buzz of the double bass. Kennard's touch is as lucid as it is energized. For the record, Kim is a native of Seoul who landed in the United States while still in figurative short pants; by age eight, he was enrolled at the Juilliard School on full scholarship. Kennard, who was born in San Diego, grew up in Hawaii, where he began his piano studies with Ellen Masaki on his tenth birthday. Reason for Americans and for us here in the Aloha State in particular to be proud of the team.
*
Philip Glass and Tenzin Choegyal: The Last Dalai Lama? (OMM 2020)
Music from the top of the world, vibrant with open-throated chant flung out into a rumbling, humming cosmos. That goes for the "Grand Welcome," anyhow; but "Snow Lion" is something else again, a folk melody gruff and fierce in its articulation, yet steeped in a gentle nostalgia. Before it's over, you might find yourself singing along.
Once an outsider, the octogenarian Philip Glass is so omnipresent in our contemporary soundscape that it's an astonishment to hear his voice anew as if for the first time. His confederate here is Tenzin Choegyal, from a family of Tibetan nomads, who describes himself as an artist, composer, activist, and cultural ambassador.
Curious how Glass and Choegyal found their groove, I contacted my old friend Richard Guérin, who has been running Glass's record labels for many years. Little did I expect how eye-opening and detailed a note I would receive in reply, though come to think of it I should have known. Richard's powers of observation are sharp, he thinks for himself, and his mind cuts through the chatter of controversy as surely as Alexander's sword slashed the Gordian Knot. If he profounds contrarian views, and that's not unusual, it's never for the sake of striking a pose. With Richard's permission, I'm sharing his latest communication in a separate post, very slightly crunched for space. I think you'll find it well worth your attention.
*
Aquarelles
Bonita Boyd, flute; Steven Doane, cello; Barry Snyder, piano
Carl Maria von Weber, Trio for Piano, Flute & Cello in G Minor, Op. 63
Allegro moderato
Scherzo
Schäfers Klage
Finale
Weber's greatest hits are his Gothic thriller Der Freischütz, which kick-started romantic opera, and Invitation to the Dance, that irresistible rondo for piano so thrillingly orchestrated by Hector Berlioz and choreographed for Vaclav Nijinsky and Tamara Karsavina by Michael Fokine. Dig further into Weber's catalogue and you will rarely be disappointed, certainly not by this inventive and melodious trio, with its tinge of the supernatural, its terpsichorean flair, and its notes of the bucolic. The performance is delightful, with the breath of the flute opening out air and space around the more compact sonorities of piano and cello. For the record, the program also includes lesser-known fare by Bohuslav Martinů, Philippe Gaubert, Jean-Michel Damase.
*
And there was more...
Ian Venables: Requiem (SOMM 2020)
The Choir Of Gloucester Cathedral
Jonathan Hope, organ; Adrian Partington, director
In music and the visual arts, the apocalyptic passages of the Requiem's Church Latin text routinely inspires apocalyptic equivalents. This contemporary British setting sidesteps universal fire and brimstone (no "Dies irae"!) the better to contemplate Last Things in a context of private loss. The idiom seems calculated to anchor the performers as well as the community of bereft faithful to which they belong. Even so, the "Agnus Dei" sounds an unusually introspective, brooding chord. To start with, the marginally more dramatic cut of the "Libera me" falls short of the panic inherent in the poetry, but the death march that ensues generates a certain grim majesty.
*
Franz Schubert: 3 Sonatas (1816) (Athene 2020)
Peter Sheppard Skaerved, violin; Julian Perkins, piano
Sonata No. 1 for Violin and Piano in D Major, D384
I: Allegro molto
II. Andante
III: Allegro vivace
Three months shy of his 18th birthday, Franz Schubert tossed off (in a single day) the song "Gretchen am Spinnrade," excerpted from Goethe's Faust. The erotic turbulence of the four-minute monologue astonishes to this day. Penned a year and a half later, this naively Mozartian exercise for violin and piano suggests a younger, far less daring talent. The performance it receives here is in keeping with the music's modesty.
*
Geoffrey Allen: Music for Woodwinds (Métier 2020)
Katherine Walpole, bassoon; David Wickham, piano
A gracefully rocking lullaby, its melody somewhat improbably entrusted to the bassoon, which moos in the low register like a lyrical heifer blissfully chewing the cud.