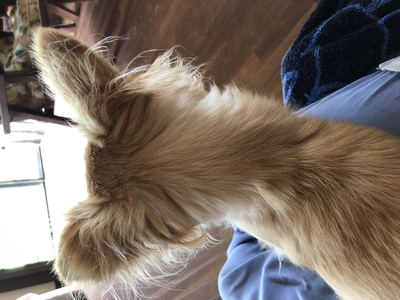 "All ears on Barbara Hannigan!" writes CoD listener Diane Shepherd DVM, of Kihei, kindly forwarding this snap of Margaux, who snapped to from her siesta at the sounds of Luigi Nono's "Djamila Boupacha," on the album "La Passione" (see below). Remember Nipper from the Age of 78 rpm, poster canine for His Master's Voice? He had nothing on Margaux here.
---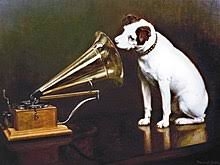 Spirits of revolution
Leading with Beethoven, in whom the daemon of revolution never slept, we wound up, by happenstance, mostly in the company of other musicians driven by visions of a different and better world, for themselves and for the family of humankind. To listen in on any or all tracks, click through to the Apple Music playlist.
---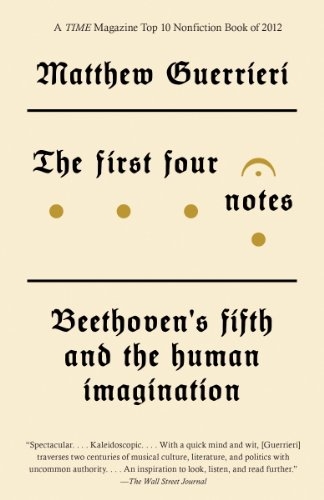 Beethoven: Révolution, Symphonies 1 à 5 (Alia Vox 2020)
Jordi Savall & Le Concert des Nations
Symphony No. 5 in C minor, Op. 67: I. Allegro con brio
Da da da dum! Da da da dum! In the history of Western music, perhaps only Wagner's Tristan chord has crammed as much explosive potential into so tight a package as the fateful knock on the door that propels the entire first movement of this astonishing masterpiece (for more on the subject, consult Matthew Guerrieri's superb book-length study, The first four notes: Beethoven's fifth and the human imagination, all but encyclopedic in its explorations). Jordi Savall and his daredevil instrumentalists hurtle through the music in Blue Angel formation, every attacca stinging with purpose.
*
Schubert: Wanderers Nachtlied (Harmonia Mundi 2014)
Matthias Goerne & Helmut Deutsch
Da da da dum! Da da da dum! In 1822, 14 years after the premiere of Beethoven's Fifth, Schubert used the fateful rhythmic figure to lay the foundation for this bleak, hypnotic Gothic tale of a princess and the dwarf who loves her too much to allow her to forsake him, even for a king. Some great interpreters, notably Jessye Norman, have seized on this briefest of tragedies for its grand-operatic potential. Matthias Goerne administers shock by intimate understatement, like a storyteller by a campfire.
*
Voices (Deutsche Grammophon 2020)
Max Richter, KiKi Layne, Mari Samuelsen & Robert Ziegler
All Human Beings, Pt. 1
All Human Beings, Pt. 4
Argue with the numbers if you can: Max Richter's compositions to date are said to have sold in excess of a billion downloads. He blends a sonic elixir so mellow, he could bottle it as a sedative; call it music for the alpha state. His magnum opus, by running time, is the eight-hour Sleep, designed for a listener to drift in and out of consciousness by (lately, it's been issued as an app). His latest release, Voices, incorporates the text of the Universal Declaration of Human Rights, spoken over meditative, perhaps inspirational, instrumentals to which the words connect in no discernable way. It's telling that the album also includes the instrumentals without the talk tracks.
*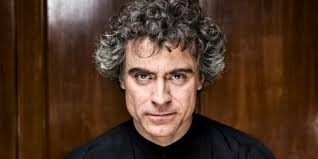 Paul Lewis channels Ludwig Van.
Beethoven: Für Elise, Bagatelles Opp. 33, 119 & 126
(Harmonia Mundi 2020)
Paul Lewis
7 Bagatelles, Op. 33
2. Scherzo. Allegro (C Major)
7. Presto (A-Flat Major)
Crackling readings of miniatures bristling with ideas sufficient to stoke an entire movement of a substantial sonata. What's lacking, of course, is development, as the transformational dynamic of so-called sonata-allegro form is labeled in textbooks, but never mind. The sheer concentration of thought and surprises is its own reward.
*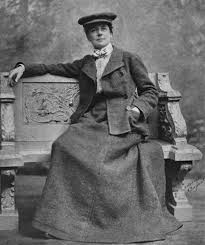 She did it her way. Dame Ethel Smyth (1858-1944).
Dame Ethyl Smyth: Songs and Ballads
(SOMMM Recordings 2020)
Lucy Stevens, contralto, Elizabeth Marcus, piano
Songs and Ballads, op. 3, The Lost Hunter ("Der verirrte Jäger," J. Eichendorff)
Lieder, Op. 4: No. 1, Tanzlied (G. Büchner)
3 Songs: No. 3, On the Road: A marching tune (Ethel Carnie Holdsworth; song dedicated to Christabel Pankhurst)
The daughter of a major general in the Royal Artillery, a suffragette, and the first among British classical composers to be honored as a dame, Ethel Smyth (1858-1944) looked across the Channel for her most important teachers, mentors, and inspiration chiefly on the Continent. Her opera The Wreckers, by which she said she would stand or fall, premiered in Leipzig in 1904. Aesthetically speaking, she was no revolutionary, to judge by these songs. But within her conservative idiom, her gifts for a singable, personally expressive vocal line and poetic scene-painting were considerable. "Der verirrte Jäger" takes up the beloved Romantic motif of a susceptible soul bewitched by Nature. Think water witches, drowned fishermen; the restless, edgy accompaniment figure falters just as the hunter passes the point of no return. Bleak in its images, seductive in its melody, "Tanzlied" prefigures the Jazz Age nightclub-hostess's complaint "Ten Cents a Dance" (the excellent verse is from the pen of Georg Büchner, the playwright behind Berg's Wozzeck). The heroic resolve of the social-justice anthem "On the Road" seems undercut by a suppressed insecurity—or is it the fragility of the contralto's instrument that makes it seem so?
*
Jin Yin (Cédille 2020)
Civitas Ensemble
Bird song, indeed. Or the soundtrack for a pterodactyl dive-bombing Godzilla? This is a "calligraphic" piece, unfolding chiefly in abrupt gestures rather than sustained melody, though a measure of the latter shines through here and there. The performance is laser-sharp.
*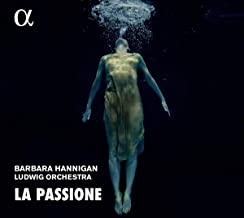 La Passione: Nono, Haydn & Grisey (Alpha-Classics 2020)
Barbara Hannigan & Ludwig Orchestra
Djamila Boupacha for Soprano Solo (Nono)
Quatre chants pour franchir le seuil for Soprano & Ensemble: Berceuse (Grisey)
Angelic forces battle the tide of apocalypse. The Nono evokes a young Algerian woman "of wrong race and wrong religion," tortured for her stand against desperation and injustice. In a far-reaching program note, Hannigan describes the piece as "modern bel canto," which seems apt. Our Grisey excerpt opens with an extended, chaotic instrumental, transitions to ferocious declamation, and finally devolves into lullaby of no conventional cut, rocking battered humanity to sleep, as Hannigan would have it, "in the dark cradle of the world."
*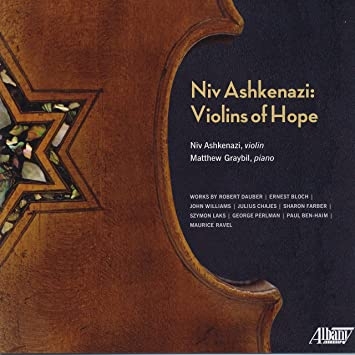 Niv Ashkenazi: Violins of Hope (Albany Records 2020)
Niv Ashkenazi, piano; Matthew Graybil, piano
Baal Shem, B. 47: II. Nigun
Three Songs Without Words: III. Sephardic
Niv Ashkenazi is the first and only artist to receive his fiddle on long-term loan from Violins of Hope. The recital from which we heard luminous excerpts is the first solo album released under the Violins of Hope banner. Founded by the Israeli luthiers Amnon Weinstein and his son Avshalom Weinstein, Violins of Hope collects, restores to concert quality, and loans out string instruments owned by Jewish musicians before and during the Holocaust. Back then, in concentration camps and ghettos, they provided comfort for some and a means of survival for others. "Wherever there was music, there was hope," a liner declares—a thought that resonates powerfully in our own dark hour.