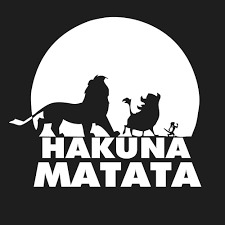 It means no worries till the end of your days... except, an in-the-know source tells us, when it means no bikini.
Our traditional musical signature for
Catch of the Day
comes from a variation in the "Trout" Quintet of Franz Schubert, but today,
Nathan Lane
sang us in with
"Hakuna Matata,"
which my niece,
Annie Walton-Teter
, seems to have chosen as the sound track for her recovery from
severe head trauma sustained a month ago
. Just back from a week in La Jolla to cheer her on, I'm happy to report that she's improving by leaps and bounds. Heartfelt thanks to
the Coast Guard
and their heroic medevac mission as well as to the medical team at
Scripps Memorial La Jolla
, from the ER to the trauma unit and now acute rehab.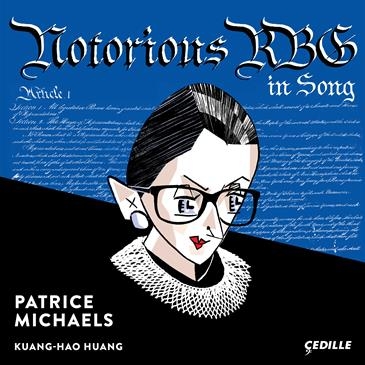 Opened with "Dissenter of the Universe: Five Opinions and a Comment," from The Long View: A Portrait of Ruth Bader Ginsburg in Nine Songs, the centerpiece of the new album Notorious RBG in Song (Cedille). As a subtitle explains, this excerpt stitches together five of the justice's legal opinions plus a general comment, all in her own inimitable words (sample: "Throwing out preclearance when it has worked and is continuing to work ... is like throwing away your umbrella in a rainstorm because you are not getting wet"). Doubling as composer and performer, the soprano Patrice Michaels delivers in diva legalese in volleys of fierce, angular theatricality. The piano part, dispatched by the intrepid Kuang-Hao Huang, spoofs the majesty of the law in bossy chord clusters and blows of what sounds like a gavel. By a listener's request, we followed up at the bottom of the hour with Vivian Fung's "Pot Roast à la RBG": affectionate satire masquerading as a cooking lesson. In text from a birthday tribute by RBG's daughter Jane, her mother sounds as authoritative at her stove as on the bench. "Remember!" she declares, "No fat must contaminate the Pot Roast." Okay, but, at four and a half minutes, the joke wears thin.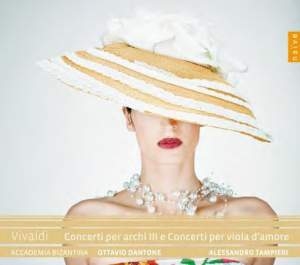 Next, we dipped into the 56thand most recent volume of the monumental Vivaldi Edition (on the Naïve label): the two-disc Concerti per Archi III e Concerti per Viola d'Amore. With 18 concertos to choose from, we plumped for RV 395 in D minor for the comparatively seldom heard viola d'amore. What is special about the viola d'amore? For one thing, unlike the most familiar members of the string family, it has not four strings six or seven—times two. In addition to the first set, which are bowed or plucked in conventional fashion, it has second complement of strings that vibrate only "sympathetically," like piano strings released by the pedal. Shaping the solo part with fiery abandon. Alessandro Tampieri achieves chiseled clarity paradoxically embedded in a swooning acoustic haze. The crackerjack period string ensemble Accademia Bizantina, vibrantlyled from the clavicembalo by Ottavio Dantone, delivers all the color and verve one could wish for.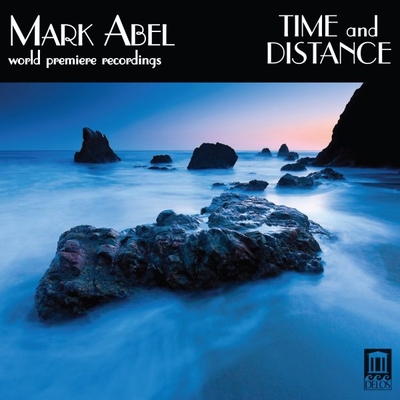 Time and Distance (Delos) consists of world premiere recordings of works for voice and piano, plus organ and percussion, by Mark Abel. "Those Who Loved Medusa," to verse by Kate Gale, recycles Greek mythology for the #MeToo era. Medusa, it seems, had many suitors back in the day but spurned them all, until the god Poseidon came along and raped her in a temple. "You wore red," the goddess Athena scolds after the fact, blaming the victim. "You smiled." Post-Poseidon, her hair now a mass of hissing snakes, the monster Medusa survives to receive lovers in her island cave. "It isn't true," she insists towards the close, "that all of them died." Scorching stuff, savagely sounded by the soprano Hila Plitman, partnered by Carol Rosenberger, piano, and Bruce Carver, now glittering, now thunderous, on percussion.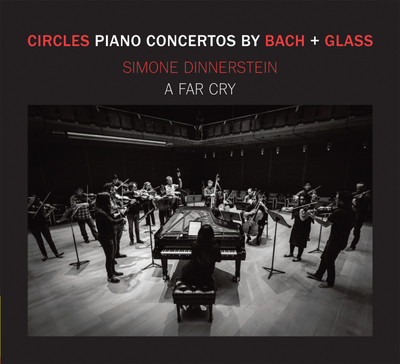 To close, we listened in on Circles, Piano Concertos by Bach + Glass (Orange Mountain Music), from Simon Dinnerstein and a string ensemble that goes by the perplexing name of A Far Cry. The third and final movement from Glass's Piano Concerto No. 3(2017) honors the Estonian composer Arvo Pärt without, as far as I can tell, overt mimicry of his musical language. The piano leads off, introducing the movement's single, off-kilter theme low on the keyboard, lavish with pedal (pianoforte d'amore?). After two minutes, the ensemble breaks in like autumn sunshine through thunderclouds, initiating a gradual 12-minute ascent to transcendence, which, come to think of it, is Pärt's stock in trade.