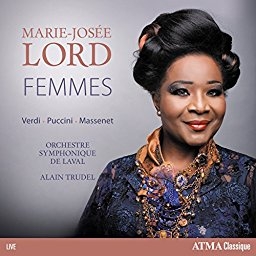 The Haitian-born Canadian opera singer Marie-Josée Lord has come out with a collection of arias under the title "Femmes" (Women, on the ATMA label). In "Pleurez, pleurez, mes yeux," from Massenet's Le Cid, the heroine Chimène bewails the death of her father in a duel with her lover. Dulcet in the higher registers, Lord's soprano turns husky and dark below, powerfully suggesting the turmoil in her character's soul. In Musetta's Waltz, from La Bohème, Lord goes kittenish to the point of a startling, hilarious, over-the-top meow at which I suspect Puccini would have drawn the line. The conductor is Alain Trudel, leading the Orchestre symphonique de Laval.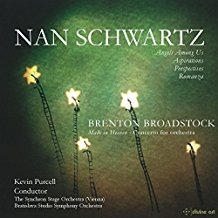 A self-titled album from Nan Schwartz on the Divine Art label showcases the compositions of a respected professional best known for Grammy- and Emmy-nominated arrangements for television shows. The "Romanza," played by the Synchron Stage Orchestra (Vienna) under Kevin Purcell with a violin solo by Dimitrie Leivici, sounds like movie music in an honorable but generic sense—evocative, but of what? As underscoring to a close-up worth a thousand words, it might seem more eloquent.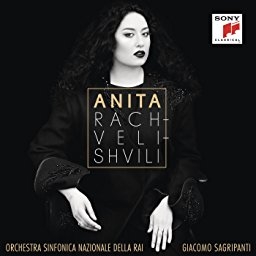 The Georgian mezzo Anita Rachvelishvili catapulted to fame on December 7, 2009, at the renowned Teatro alla Scala, Milan, opening a new season in the title role of Carmen. Talk about a trial by fire. Barely out of the company's academy, she tried out for the bit part of Frasquita. Instead, the conductor Daniel Barenboim offered her the lead. "Anita," her debut recital on Sony Classical, includes excerpts from that breakout assignment and many other operas, including one from her homeland. Apart from displaying the plush, even quality of her voice, that patriotic track is no revelation. Rachvelishvili's account of Azucena's narrative "Condotta ell'era in ceppi," from Il Trovatore, on the other hand, gives credence to the delirium unleashed by her recent Metropolitan Opera assumption of that role. Rather than the scenery-chewing gorgon so often encountered here, we meet a creature of imposing dignity yet also of great fragility, reliving in a trance the harrowing events that changed her life forever. No, she doesn't knock you out. She gets under your skin.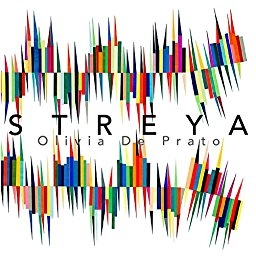 Olivia de Prato, an Austro-Italian violinist based in Brooklyn, initiates her discography with Streya, an anthology of contemporary pieces by composers few but specialists will have heard of. According to a liner note by the composer Reiko Füting, the solo "Tanz. Tanz" derives from Bach's celebrate Ciaconna from the Violin Partita No. 5 in D minor. Though that baroque tour de force is something of a CoD signature piece, I couldn't detect no trace of it. But the catalogue of virtuosic effects—slashing, picking, buzzing, bouncing off the strings—is astounding, all the more so for the lightness and delicacy De Prato folds in to sections that simply explode.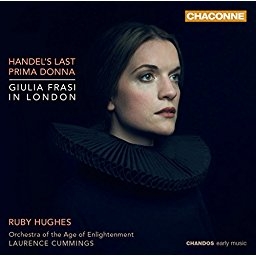 On the CD "Handel's Last Prima Donna: Giulia Frasi in London" (Chandos), the Welsh soprano Ruby Hughes complements arias of the master with pages from lesser lights in his ambit. Beginning with the Queen of Sheba's stately raptures in Handel's Solomon ("Will the sun forget to streak"), we proceeded to "Why is death forever late," which Thomas Arne added for a revival of his Artaxerxes. Accompanied by the Orchestra of the Age of Enlightenment under Laurence Cummings, Hughes gave intimate, crystalline accounts of both selections. I'll confess I would have welcomed more generous flashes of sheer sound and sparks of temperament, which less contemplative tracks than these may well deliver.