Under pressure of other commitments, this and future recaps of Catch of the Day will have to be kept super tight. Apologies to those, if such there be, accustomed to more discursive reports and eager for more. As Heraclitus said, If you step into the same river twice, it's not the same river. Onward we flow.
*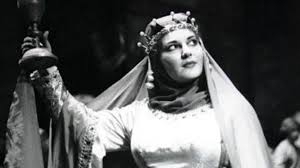 Maria Callas--"La Divina"--as Verdi's Lady Macbeth, one of many roles she never recorded commercially.
Catch #21
, on October 29, consisted entirely of selections from the new boxed set
Maria Callas Live: Remastered Live Recordings 1949-1964, from Erato/Warner Classics
. The lineup here comes to 20 operas on 42 CD's, plus rare video (all also available for streaming). Most if not all this material has been out there for years, whether on pirate recordings or official releases from EMI, always in highly variable, usually problematic, sound. Going back to the best audio sources available, the engineers for this remastering have improved the quality as much as current technology allows. Who is to say future editions will be better? Devotees of La Divina (I am one) will be thrilled at the noticeably superior, though still uneven, standards.
Moving chronologically, we sampled:
Act 2, scene 1 from Verdi's Nabucco (recorded in 1949), a stunning performance including incisive recitative, a slow aria of bitter self-reflection, and fireworks at the end;
Kundry's narration "Ich sah das Kind," from Wagner's Parsifal, delivered in Italian with Italianate rather than Germanic grace (1950);
the wrenching aria "La mamma morta," from Giordano's Andrea Chénier (1955), familiar to movie fans from Philadelphia, in which Tom Hanks gave a searing running commentary;
in Italian translation, the heroine's lament "O malheureuse Iphigénie," from Gluck's Iphigénie en Tauride (1957), set not in a minor key but in august G major;
and finally an excerpt from Act II of Puccini's Tosca, culminating in the aria "Vissi d'arte" (1964).
*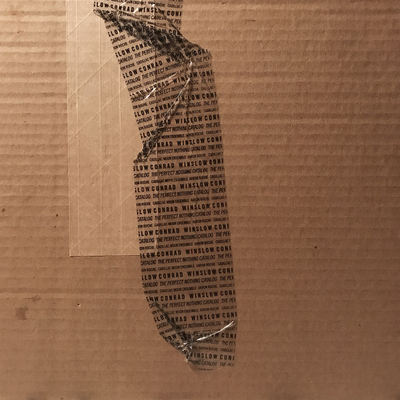 Cover art for Conrad Winslow's The Perfect Nothing Catalog, on the Innova label.
Catch #22
(Catch 22!) on November 5, kicked off with excerpts from the title composition of
The Perfect Nothing Catalogue
, music by Conrad Winslow, performances by the highly nonconformist Cadillac Moon Ensemble (Karen Kim, violin; Roberta Michel, flutes; Aminda Asher, cello; Sean Statser, percussion).
The Perfect Nothing Catalog
, be it noted, takes its name from
a nomadic art project cum thrift shop
(!) instigated by Winslow's friend Frank Traynor. Another acknowledged influence is Caryl Churchill's atomistic play
Love & Information
, written in dozens upon dozens of "tiny, non-repeating scenes," which are assigned to no characters. To my ears, the music sounded less modular than highly concentrated, constantly self-renewing. Worth further exploration.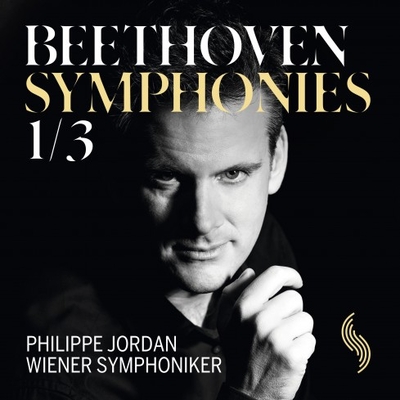 Next up: the "Marcia funebre" movement from Beethoven's Symphony No. 3 ("Eroica"), from the Vienna Symphony under its music director Philippe Jordan, of whom I've been writing quite a bit lately. Listeners who demand high drama may find Jordan's reading recessive. Others will prize his discretion and the space he creates for a listener's meditative participation. The disc, on the orchestra's house label, also includes Beethoven's Symphony No. 1. His remaining seven will follow in due course.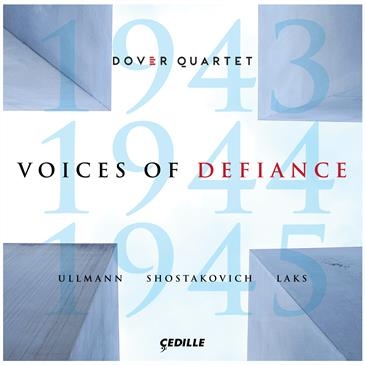 From the Dover Quartet's album Voices of Defiance (Cédille), we heard the opening movement of the String Quartet No. 3 of the Polish composer Szymon Laks (a new name to me), who became head of the prisoners' orchestra at Birkenau. The mood alternates between the rambunctious frolicking--I thought of a peasant wedding--and a song of lamentation, to absorbing effect. As an encore, we heard the three-minute whirlwind finale of the two-movement String Quartet No. 3 of Viktor Ullmann, a fellow victim of the Nazi camps whose music has lately gained considerable recognition. How well, I wonder, does this swift, tidy finish complement the opening movement, which runs a comparatively sprawling 12 minutes?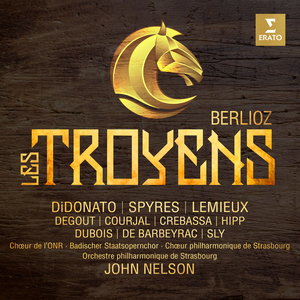 And finally, we dipped into John Nelson's recording of the Berlioz epic Les Troyens (Erato/Warner Classics, 4 CDs). In the great quintet from Act 4, the widowed queen Dido begins to shed her guilt over her growing infatuation with the Trojan prince Aeneas. Their affair cannot end well. As Dido know, Aeneas is under direct orders from the gods to sail on to Italy, and there to found Rome. As the lovers, Joyce DiDonato and Michael Spyres dive deep into their sensuous lines, dominating the excited chatter of onlooking courtiers. Beneath the crosstalk, the orchestra seethes and tingles with deep, nervous foreboding. A most promising glimpse, indeed.