On the tenth day of Christmas—that would be January 3—we set a high bar for the year ahead (can eleven lords a-leaping be far behind?). Check out the playlist on Apple Music.
Top picks
Charles Ives: Complete Symphonies (Deutsche Grammophon 2020)
Los Angeles Philharmonic; Gustavo Dudamel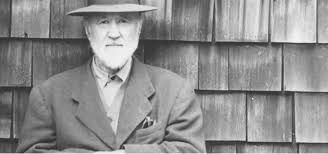 Maverick and sensualist. The symphonies of Charles Ives invite and reward orchestral virtuosity.
Symphony No. 1: III. Scherzo. Vivace.
Symphony No. 2: IV Lento maestoso.
Symphony No. 4: IV. Finale. Very slowly – Largo Maestoso (with the Los Angeles Master Chorale, Marta Gardolińska)
We hear a lot about the "maverick" Charles Ives and his startling ideas. About the his invitations to virtuosity we hear much less. In the hands of Gustavo Dudamel and the Los Angeles Philharmonic, the sheer wizardry of the instrumental writing registers as keenly as the formal idiosyncrasies. On the evidence of our haphazardly assembled triptych (three movements from three different symphonies, including two finales), the composer strikes successive poses as our American Mendelssohn, our American Mussorgsky, and our American Mahler, and the players are in their glory.
*
Daniil Trifonov: Silver Age (Deutsche Grammophon 2020)
Stravinsky, Serenade in A for Piano: I. Hymn
Prokofiev, Piano Sonata No. 8 in B-Flat Major, Op. 84: II. Andante sognando
Stravinsky, L'oiseau de feu. Suite pour piano : I. Danse infernale du Roi Kastchei (transcribed by Guido Agosti)
The movement from Stravinsky's unfamiliar Serenade, its melodic contour curiously like that of the three nymphs' paean to Bacchus in Richard Strauss Ariadne auk Naxos, unfolds with pugnacious majesty; the melodious Prokofiev flows as dreamily as the tempo marking implies. In the hell-raising ruckus from The Firebird—a direct offshoot from the Orientalist extravaganzas of Rimsky-Korsakov—Trifonov mimics the bejeweled, anarchic splendor of a symphonic ensemble at full tilt.
*
Erkki-Sven Tüür: Lost Prayers (ECM New Series 2020)
Harry Traksmann, Leho Karin, Maritt Gerretz Traksmann
The Estonian composer's discography so far has tilted heavily to symphonic works. Here, from his first album of chamber music, is mysterious one-movement trio for a piano, which in fifteen minutes generates a distinctive Nordic geography all its own; a cello, which drapes the scenery in shifting atmospherics; and a violin, which takes the journey from end to end.
*
And for your further consideration
Amici e rivali (Erato 2020)
Lawrence Brownlee, Michael Spyres; I Virtuosi Italiani; Corrado Rovaris
Rossini, Elisabetta, Regina d'Inghilterra, "Deh! Scusa i trasporti"
Rossini, La Donna del Lago, "Qual pena in me già desta"
With Tara Erraught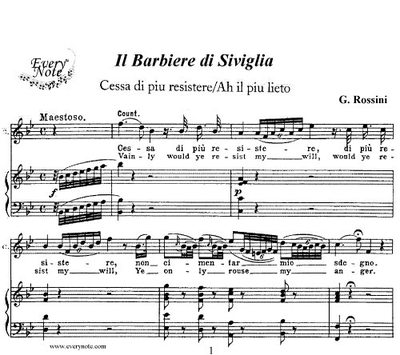 You ain't heard nothin' yet: the opening volley of Count Almaviva's long neglected seven-minute showstopper, "Cessa di più resistere," of which YouTube affords competing accounts by the friends and rivals Lawrence Brownlee and Michael Spyres. On their new album, the two go toe to toe in daredevil duets.
The Rossini
rinascimento
continues apace. A generation ago, the American tenor Rockwell Blake made international headlines by restoring Count Almaviva's aria at the close of
Il Barbiere di Siviglia
; the seven-minute steeplechase "Cessa di più resistere" had gone unheard for well over a century. In major companies, it's now more often heard than cut, and the artist who shrinks from its challenges is simply noncompetitive. Today, tenors with Queen-of-the-Night-caliber coloratura chops are thick enough on the ground to cast even Rossini's pre-Verdi
Otello
, which calls for three, and his
Armida
, which calls for five. Lawrence Brownlee and Michael Spyres, the American "friends and rivals" yoked together on this recording, are at the head of the class. As aerialists, they're excellently matched, yet you'd never mistake one for the other. Brownlee wields his bright instrument like a Jedi lightsaber; Spyres counters with dark, velvety swordplay that evokes a more Arthurian Age of Chivalry.
*
Luna Pearl Woolf: Fire and Flood (Pentatone 2020)
Après moi, le déluge: II. Deep in the Water, Too Deep for Tears
Matt Haimovitz, Choir of Trinity Wall Street, Julian Wachner
Who by Fire (Leonard Cohen, arr. L.P. Woolf)
Devon Guthrie, Nancy Anderson, Elise Quagliata, Matt Haimovitz
The unusual, perhaps unique, concerto for cello and chorus Après moi, le deluge commemorates Hurricane Katrina. The flood tide here is turbid, peopled with a blur of ghosts. For fiery contrast, we spun the Leonard Cohen homage, wailed by a coven that does and doesn't conjure up Cohen's smoldering original.
*
some kind of peace (Decca 2020)
Ólafur Arnalds
Loom, with Bonobo
Back to the Sky, with JFDR
From after-hours Reykjavík with love, laid-back lockdown music that's kind of a snooze.
*
I Am Hera (Deutsche Grammophon 2020)
Hera Hyesang Park, Vienna Symphony, Bertrand De Billy
Pergolesi, "Stizzoso, moi stizzoso" (La Serva Padrona)
Puccini, "O mio babbino caro" (Gianni Schicchi)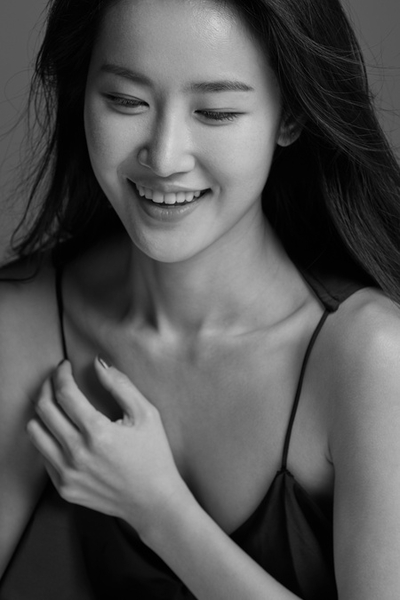 She is Hera. Where are you?
And Hera she is: a Juilliard-trained hothouse flower from Korea, presenting kaleidoscopic credentials in a very crowded
Fach.
Among her strong suits: a timbre of spun sugar flecked with notes of caramel, imaginative embellishments, a vibrato that flickers like fire in crystal.