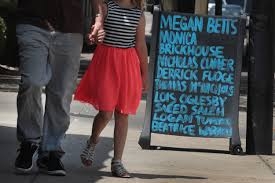 A partial tally of this year's mass shootings in America to date: Sebring, Florida; Ascension Parish/Livingston Parish, Louisiana; Houston, Texas; Aurora, Illinois; Poway, California; Charlotte, North Carolina; Highlands Ranch, Colorado; Virginia Beach, Virginia; Gilroy, California; El Paso, Texas; now Dayton, Ohio. The toll so far: 246 dead, 979 wounded
And finally, our tracks for August 4, Day 2 of a weekend seared into the national consciousness by consecutive mass murders in El Paso (August 3) and Dayton—and also, history being history, the anniversary of incommensurable events of all kinds. Valentinian I bestowed the title of Augustus on his son Gratian in 367 C.E., while in 598 C.E., Emperor Wéndi of Sui command his son Yang Lian to conquer Korea during the Manchurian rainy season. The Benedictine monk Dom Pierre Pérignon is credited with inventing champagne on this date in 1693, but can the méthode champenoise have been the work of a day? New France and the First Nations signed the Great Peace of Montreal in 1701. Japan's Mount Asama erupted in 1783, killing some 1,400 people outright and causing a famine that claimed another 20,000. The Saturday Evening Post published its first issue on this date in 1821. Custer clashed for the first time with the Cheyenne and Lakota peoples in 1873; each side lost one man. And the hits just keep on coming: the Great Fire of Spokane (1889), the discovery of the bodies of Lizzie Borden's murdered father and stepmother (1892), the arrest of Anne Frank and her family (1944), the launch of NASA's Phoenix spacecraft.
Prism I (ECM New Series 2018)
Danish String Quartet
Elegy, Adagio – first movement from Shostakovich, String Quartet No. 15 in E-flat minor
The latest and most welcome occasion to salute the much-praised ensemble's luminescent gravitas, their gift for soulfulness that is never ponderous, for intensity that is never histrionic.
*
Works for Solo Cello (Ondine 2018)
Wilhemina Smith
Esa-Pekka Salonen, Sarabande per un coyote
Giuseppe Colombi – Chiacona
Kaija Saariaho – Dreaming Chaconne
The Columbi selection is the real if routine baroque McCoy. Salonen's "Wile E." riff on a related genre, full of "wrong" notes and snapping pizzicati, struck these ears as kind of awful, but I loved Saariaho's untethered excursion into some night sky of her own, with its ominous low-lying passages and splintery flights to the dog-whistle stratosphere, often with no middle ground to plant one's feet on. The cellist is magnificent.
*
Esa-Pekka Salonen, Cello Concerto (Sony, 2019)
Yo-Yo Ma, Los Angeles Philharmonic, Esa-Peka Salonen, cond.
II [the second movement, of three]
Out of step as I found myself with Salonen's coyote sarabande, this expansive movement struck me as masterly, building from an exclamatory opening to a lonely, moody monologue for the soloist, whom the orchestra eventually rejoins in force like a rising by the seashore. Gorgeous.
*
Michael Oesterle, Cello Concerto (MCO Records, 2019)
Ariel Barnes, Manitoba Chamber Orchestra, Anne Manson cond.
I. To Dream of Burning Coals
IV. The Crucible Technique
V. Ned Ludd
Three of a total five movements, persuasively performed, from another recent addition of note to the by no means overstocked cello-concerto repertoire. Like the movement titles, the muscular symphonic imagination harks back to American's industrial heyday. Ned Ludd, Google reminds us, was the likely apocryphal London apprentice who busted up a "textile machine" (hello, would this be a loom?), thus setting off the "Luddite" war on technology and innovation.
*
Harold Meltzer/Songs and Structures (Bridge, 2018)
From Beautiful Ohio
Paul Appleby, tenor; Natalia Katyukova, piano
From Kreisleriana
Miranda Cuckson, violin; Blair McMillen, piano
From Paul Appleby, a heart-on-sleeve rendition of a song whose principal descriptive interest lies with the piano. From Miranda Cuckson, amazing ease in musical calligraphy that is lacy, quirky, and skittish. And kudos to both partners.
*
Eleni Karaindrou/Tous des oiseaux (ECM New Series, 2018)
The Winds of War
David's Dream
Lament
Je ne me consolerai jamais
Mixed vocals and instrumentals in a timeless, discreetly mournful Eastern Mediterranean vein. Music to bring a world to its senses. Is anyone listening?