Listed below are the tracks we played on October 7, October 28, and November 4.
Keepers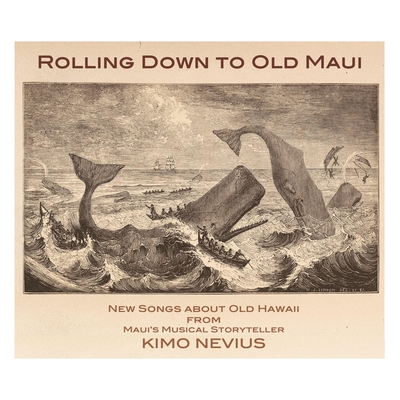 Rolling Down to Old Maui – Kimo Nevius (kimosongs.com, 2018)
Rolling down to old Maui (traditional)/The Other Side of the World/Lahaina Town
Whaling is a closed chapter in Hawaii, thank goodness. Yet it's good to hear some old stories, recaptured and performed with gruff authority by a talented local songwriter-troubadour. The CD comes with an informative album of photographs, notes, and lyrics.
*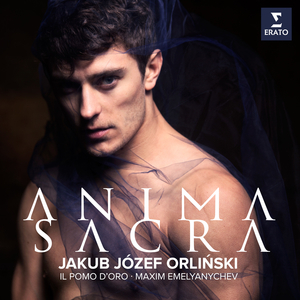 Anima Sacra– Jakub Józef Orliński, countertenor (Erato, 2019)
Il Pomo D'Oro, Maxim Emelyanychev
Smanie di dolci affetti... S'una sol lagrima (Zelenka)
While still in school, the breakdancing Polish countertenor Jakub Józef Orliński collected a raft of top prizes, not least for his ease with pyrotechnics. For his first solo album, he has chosen a program of newly rediscovered sacred music of the baroque. Though this introspective sample involves nothing showy, its long phrases give ample account of his classy sound and ultrarefined musicianship.
*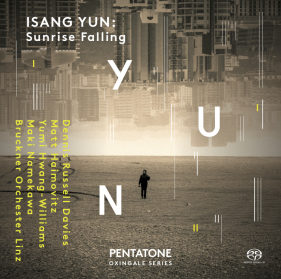 Isang Yun: Sunrise Falling (Pentatone 2018)
Fanfare and Memorial
Bruckner Orchester Linz, Dennis Russell Davies, Christoph Bielefeld (harp)
Shanghaied in Germany by the South Korean government, tortured on charges of spying, threatened with execution, the Korean-born Isang Yun led a life to which perhaps only John Le Carré could do justice. Pentatone's double-CD anthology from his catalogue will be the first most of us have heard of his music. This quarter-hour tapestry is rich yet subtle, grand yet intimate, full of mystery.
*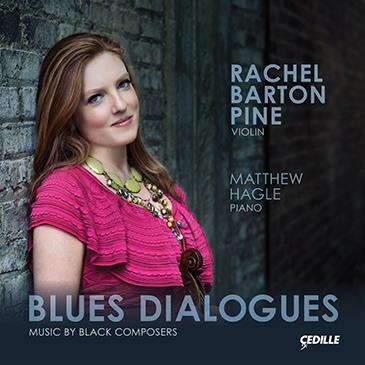 Blues Dialogues: Music by Black Composers – Rachel Barton Pine, violin (Cedille, 2018)
Coleridge-Taylor Perkinson, Louisiana Blues Strut (A Cakewalk)/Clarence Cameron White, Levee Dance */Billy Childs, Incident on Larpenteur Avenue *
*with Matthew Hagle, piano
Pieces of refreshing originality, in many moods, showcased in vibrant performances.
*
*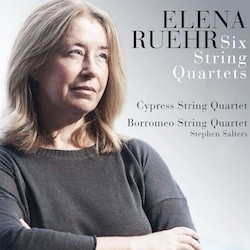 Elena Ruehr: Six String Quartets (Avie, 2018)
String Quartet No. 2: Song of the Silkie
Borromeo String Quartet, Stephen Salters, baritone
To the very short list of string quartets with a vocal part (Schoenberg and Barber are precedents), Ruehr adds the spare, haunting dialogue of a man and a mermaid, eerily scored for one baritone, sustaining a taut arc through to the perfectly placed cadence. Text by Laura Harrington.
*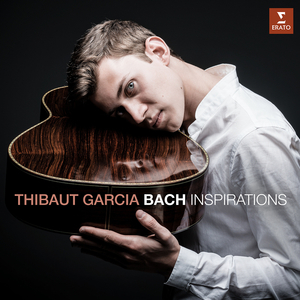 Bach Inspirations – Thibaut Garcia, guitar (Erato 2018)
La catedral (Barrios Mangoré) - Preludio saudade/Andante religioso/Allegro solemne
Miniatures of pristine elegance, meticulously presented.
*
*
*
Honorable mention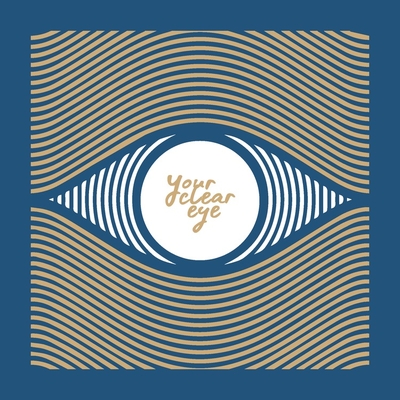 Your Clear Eye – Jennifer Zetlan, soprano; Ricky Ian Gordon, piano (Bright Shiny Things, 2018)
This is my letter to the world/Child
Working with high-caliber poetic texts, a composer-pianist and his muse concentrate on moments of shimmering, evanescent beauty.
*
*
*
*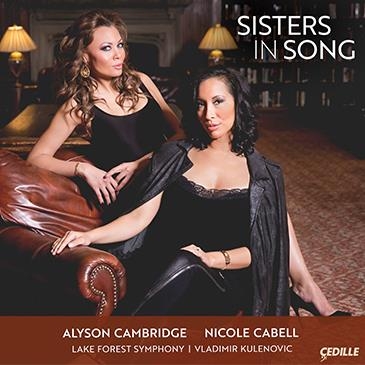 Sisters in Song – Alyson Cambridge and Nicole Cabell (Cedille, 2018)
Lake Forest Symphony, Vladimir Kulenovic, conductor
Délibes, Flower Duet from Lakmé/Obradors, Del cabello más sutil/There is a balm in Gilead
A passion project from two appealing sopranos, sharing operatic duets, classical song, and spirituals. Too bad that the mic keeps favoring the singer of the lower line. BTW, if you like "O mio babbino caro," don't miss the Obradors.
*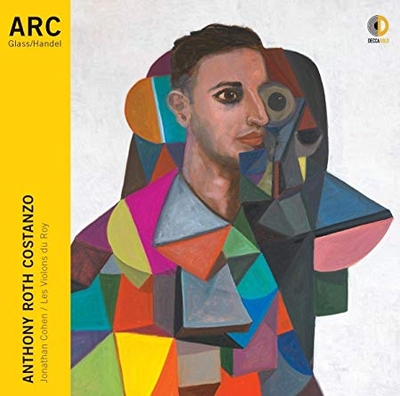 ARC – Anthony Roth Costanzo, countertenor (Decca, 2018)
Les Violons du Roy, Jonathn Cohen
Handel, "Ombra ma fu"/Glass, "Hymn to the Sun" from Akhanaten
A countertenor of sterling gifts devotes his first album to Handel and Glass, who make strange bedfellows. Costanzo's timbre is molten amber, but I miss a steady line.
*
*
Also rans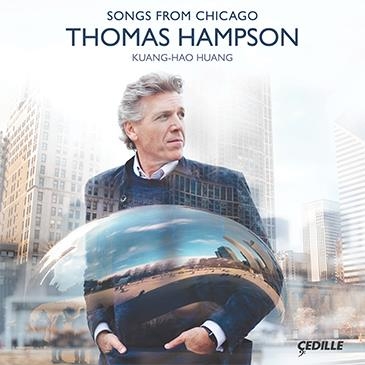 Songs from Chicago– Thomas Hampson, baritone; Kuang-Hao Huang, piano (Cedille 2018)
Ernst Bacon, "Grand is the scene"/Florence Prince, "Song to the Dark Virgin"/Margaret Bonds, "Minstrel Man"
"All That Jazz"? "Mr. Cellophane"? Not hardly. Earnest, arty performances of neglected Windy City material that is earnest and arty.
*
*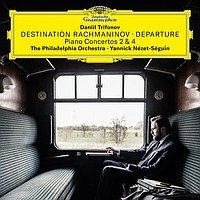 Destination Rachmaninov – Departure – Daniil Trifonov (Deutsche Grammophon 2018)
Rachmaninov, Piano Concerto No. 2 in C Minor, Op. 18, first movement (Moderato) - Philadelphia Orchestra, Yannik Nézet-Séguin
Lucid to a fault. Where is the majesty? The sweep? The brooding, oceanic passion?
*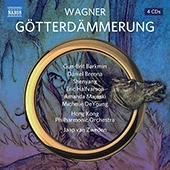 Wagner, Götterdämmerung – Hong Kong Philharmonic , Jaap van Zweden (Naxos 2018)
Brünnhilde! Heilige Braut! (Daniel Brenna, tenor)/Siegfried's Funeral March
Noncompetitive.
*
*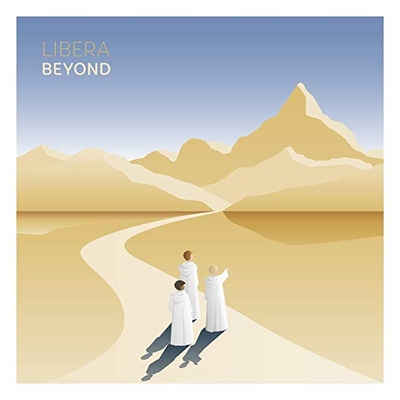 Beyond – Libera (Invisible Hands Music 2018)
Salve Regina (after Schubert)/Mother of God (Tavener)
A British all-boys choir delivers polished, exquisitely blended performances of selections some will find too soothing. Of its ilk, tops.