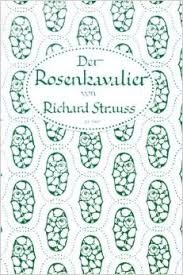 My first chance to see Hugo von Hofmannsthal and Richard Strauss's evergreen sensation Der Rosenkavalier came in Zurich when I was 13. As an American lad transplanted to Switzerland, I had already been haunting the opera house with a passion for a good five years. Projected titles lay in some unimagined future. To attend an unfamiliar opera without boning up on the dialogue first would have struck me as the height of folly. And from the moment I laid eyes on the classy jade art-deco rose pattern on the libretto, I knew for a certainty that Der Rosenkavalier had to be something special.
Armed with a steeply discounted student ticket, I went to see, and what can I tell you? It was love at first sight. It baffles me now that a boy that age would have had the least stake in Octavian's escapades, let alone the meditations of his dissolute lady friend. Yet I was up all that night memorizing the Marschallin's thoughts on passing time as well as the overlapping texts of the climactic trio in the last act. And the minute I could afford the acquisition, the timbres and inflections of Elisabeth Schwarzkopf's mercurial, supersubtle Marschallin and Christa Ludwig's impulsive Octavian were heard at all hours in my house on the Herbert von Karajan recording, which had the catalog to itself in those days and remains a classic in ours. But it was not just those parting lovers who had captivated my attention. From the Falstaffian Baron Ochs to the police inspector who stops him in his tracks, from Sophie in her dreamy stratosphere to her pragmatic earth-bound duenna with her high C, from the Italian tenor to the Italian busybodies... all I wanted was to live in their world, and them to live in mine.
For decades, my infatuation flourished, unchecked. In 1969, the Metropolitan Opera unveiled Nathaniel Merrill and Robert O'Hearn's production for the new house at Lincoln Center, a show that remains iconic to this day. The first cast featured a pair of faces familiar to me from my first Rosenkavalier in Zurich: as Sophie Reri Grist, all sugar and spice and tones of spun silver; as her father, the bristling Rudolf Knoll, who had his work cut out for him. In subsequent seasons, no end of other stellar talent followed: as the Marschallin, Régine Crespin, Evelyn Lear, Leonie Rysanek and Kiri Te Kanawa leading the pack; as Octavian, Agnes Baltsa, Brigitte Fassbaender, Yvonne Minton, and Frederica von Stade; as Sophie, Kathleen Battle, Judith Blegen, Barbara Bonney and Barbara Hendricks; as Ochs, Walter Berry, Otto Edelmann, Aage Haugland, Manfred Jungwirth and Kurt Moll; paced by the likes of Karl Böhm, Christoph von Dohnányi and James Levine. Talk about a Golden Age.
But in 1990, the spell broke without warning. Carlos Kleiber—Carlos Kleiber!—was on the podium, another festival-caliber cast was in place; the orchestra was in excelsis. All at once, a frosty blast descended, the petals scattered, leaving nothing behind but artifice, attitude, affectation and a great emptiness—"eine Farce und weiter nichts," in the disillusioned phrase of the Marschallin late in the game (a farce and nothing more), though I didn't stick around for the third act to hear her say it.
I made a clean break, or so I thought.
Flash forward to 1996. With one evening to kill in Würzburg, capital of Lower Franconia and site of ceiling frescoes that rank with Giambattista Tiepolo's most glorious, I decided to check out what subsidized opera in Germany's hinterlands looked like. And what was playing but Der Rosenkavalier.
Okay, I thought. One act.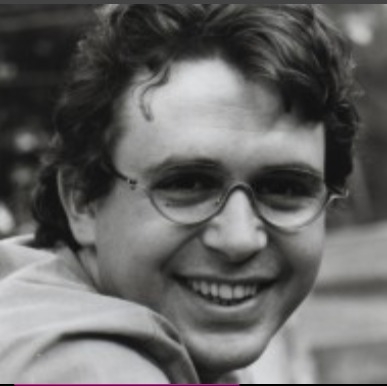 So fresh a face for an old roué: Franz Hawlata in the day.
The first thing that struck me about the anonymous postwar theater was a chamber-scale orchestra pit of inexplicable depth. The rising curtain revealed a compact stage set with a few sticks of furniture beneath stiff, suspended white paper cutouts that hinted at the giddy curves of the rococo. (The relevant credit read "Stage: Jiří Janeček.") Though by no means lavish, the costumes (by Anke Behrens) were in period. A conscientious cast effaced no memories of the stars I had seen in their roles, though you could tell that the very young Ochs—Franz Hawlata—was going places.
By the end of the first act, I was curious to see how the Sophie would stack up, so I hung around for the second act, which registered about the same on the charisma and froufrou scales. By the second intermission, the thought of missing the trio was too painful, so I hung on until the end. In its very modesty, the Würzburg Rosenkavalier had struck, for me, a chord of truth.
And what might the moral of this story be? Something about the inherent virtues of the provincial? Or the vanity of excellence? No. It has to do with the trap of the categorical either/or. The way I see it now, if Der Rosenkavalier never quite deserved the pedestal I kept it on all those years, far less was it the snow job and mirage I then supposed. Today, the opera is back in my good books: a reacquired taste I appreciate with each grace and blemish, if only I knew for sure which is which.