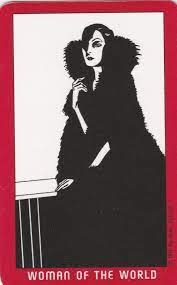 Meet Mary Lou Falcone, a mezzo-soprano launching a new career as a classical-music strategist for a gilt-edged client list beginning with the American pianist Van Cliburn, first winner of the International Tchaikovsky Competition in Moscow and culture hero of the Cold War era.
Meet Nicky Zann, an ex-teen rocker reinventing himself as a graphic artist whose signature style would influence the iconic Roy Lichtenstein.
Some enchanted evening, you may see a stranger, you may see a stranger across a crowded room, And somehow you'll know, you'll know even then... When Falcone and Zann first locked eyes at a Christmas party on the tony East Side of Manhattan in 1973, she was single and he was not. But the spark was struck for a lifelong Nick-and-Nora romance that his losing battle with a devastating, incurable disease could not extinguish.
Over the years, clients and associates galore have urged Falcone to tell her story. After saying "never" for decades, she has changed her mind. Famous as a straight shooter, famous for her business smarts, she has snappy tales to tell. (Watch for the bluff she pulled on the management of Milan's historic opera house La Scala, who owed her a lot of money.)
But the narrative isn't at all the expected and-then-I-signed saga of a PR powerhouse. Falcone's mission here isn't to memorialize herself but to raise awareness of and promote research into Lewy body dementia (LBD), a condition that affects a staggering 1.4 million Americans. That's a greater number than of those affected by amyotrophic lateral sclerosis (ALS), muscular dystrophy, and cerebral palsy combined, a greater number than those infected by HIV.
Often joyous, very seldom sentimental, Falcone's book is packed with memorable portraits, telling anecdotes, and lessons in living up to one's ideals. Chapters are brief and to the point, separated by a generous selection of images from Zann's The Answer Deck, a latter-day Tarot that you'll want to own for yourself. Alas, it's out of print. I've scattered samples through this review.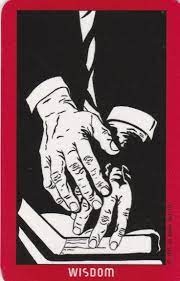 In an intriguing move, Falcone has opted to tell much of the story ventriloquist-style--projecting voices of those who knew her and Zann, as well as of Zann himself. He emerges, even in decline, as a man the Germans would call a Lebenskünstler: a master of the arts of living. His descent into Lewy body dementia makes for grim reading, but the love he inspired and the love that came back to him—from many who knew him but most of all from Falcone—is an inspiration. "We have had a great run," he told her the day they received the worst news. "We cannot be sad."